Home » Uncategorised »
Would it be the best choice to promote my business using a promotional USB?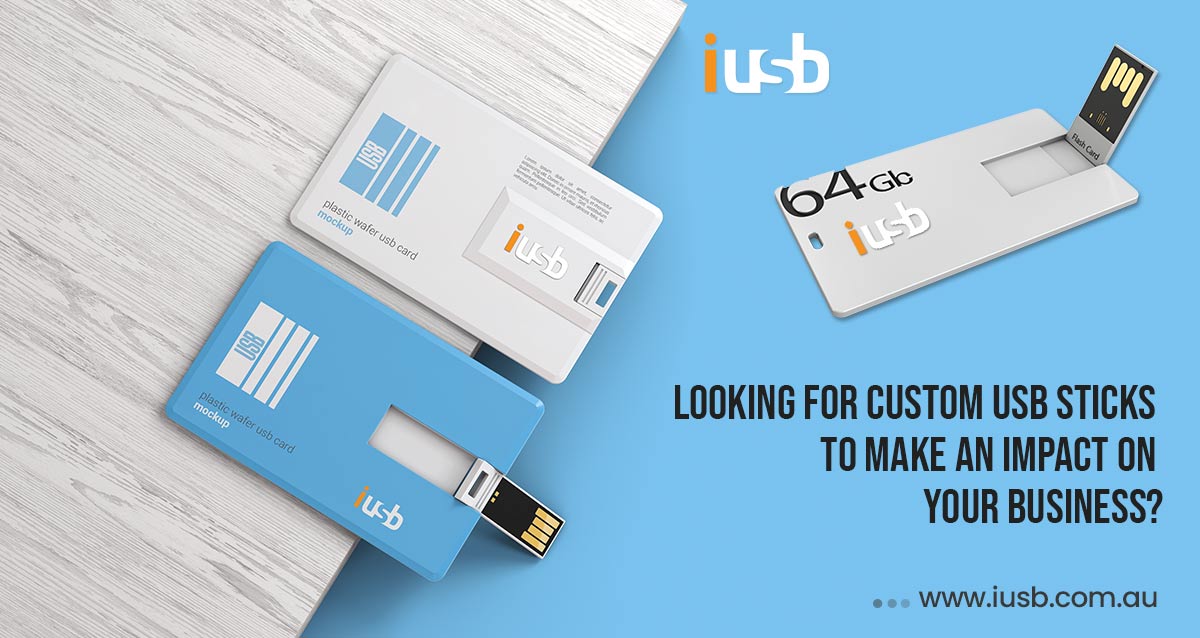 Promotional USB sticks are the most familiar and standard format used to transfer necessary information to devices such as computers, printers, digital cameras, and other portable devices.
Printed promotional USBs are a great way to promote a business, community or label. They have gained increasing popularity over the years, given that they are effective, powerful and have multiple uses.
Personalised USB sticks are used by a wide range of industries and are the perfect gift for customers and clients as they are practical for anyone who owns or often uses a computer.
Whenever you give away different products like business cards, bottles, pens, & magnets, they are more likely to get lost in the junk.
By giving out devices like promotional USB drives, the custom build and uniqueness of the item helps it not get misplaced. Customers keep promotional flash drives products always find helpful.
Find out how you can use promotional USB to promote your business for your next advertising campaign or marketing venture.
Promote your business with promotional flash drives
Promotional USB drives serves as excellent brand awareness to your business as it broadcasts your name in physical form and will assist in forming favourable relationships with clients.
Boost your brand by promoting exclusive content
Perhaps you want to share some music with your fans? Or maybe you have a speech or company video about which you want to tell clients? Why not put this unique content on promotional flash drives?
Promotional USB is a great way to create buzz about your unique product or service that differentiate your business from its competitors.
Not only does it boost brand recognition, but it also creates trust and inspires employees, serves as advertising, generates new customers, and helps build value.
Giveaway printed promotional USBs in events or expos you are taking part in and if you come across new clients. That is why personalised USB sticks make the perfect promotional gift.
You can pick fun designs for promotional USB drives like a firetruck, car-shaped, stoplight, book, pens, football and many more.
Welcome package for meetings and conferences
Are you going to speak at a meeting or gathering, or maybe host an important conference? Keep your speech, notes and files all in one place with promotional flash drives.
While speaking at a forum, put a copy of your presentation on a promotional USB to hand out to attendees. It is an excellent way for them to look back on what you have offered.
You can also give these as gifts to people attending the meeting so that they can go over your presentation in their own time. Which is a great way to keep your information at the forefront of people's minds and in a memorable way.
This can also enclose maps, welcome letters & things to do in the local province and FAQs. Uploading this information on printed promotional USBs will enable employees or students to read it in their own time and avoid bombarding people with too much info.
Promotional USB drives for employee training
You can also use printed promotional USBs as part of your employee orientation & training practices. Employee handbooks, welcome letters, and similar booklets are a practical way to communicate with them while promoting employment.
A Promotional USB could be the edge for possible workers to choose to put trust and time into your brand as it gives off a professional and elegant image.
Rather than printing out multiple booklets and brochures, you can share them via promotional flash drives. Iusb produces top-notch promotional USB sticks in Australia with unique designs to keep customers interested.
Give your loyal customers a quick glimpse at a new line of services, products, discounts that you have to offer to keep them interested.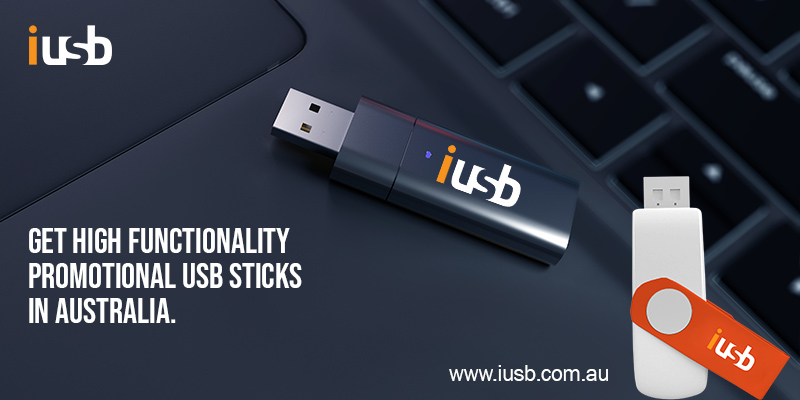 Acts as a great networking tool
You can preload digital copies of your resume, business cards, portfolio and other work samples, social media QRs, and website links. This way, promotional USB drives act as a networking tool for customers without carrying hard copies.
You can also find a clever design to fit your line of business, and then add your unique business logo, email and contact information for the best promotion opportunity available.
Iusb creates high-quality promotional USB sticks in Australia, which can promote and cultivate relationships for the long term, and they're also an excellent way of gratification.
Just preload printed promotional USBs with photos, thank you letters, and reinforcing materials. You've not only expressed your gratitude but also formed a palpable souvenir.
Promotional USBs can drive sales
Marketing professionals consider promotional USB one of the most practical ways to boost an enterprise name and its line of services & products. And you can find so many options to promote your brand in a friendly way with these personalised USB sticks.
Receiving personalised USB sticks from a company makes a great appearance as they are an unselfish gift, and a customer would see and use them daily.
Iusb produces promotional USB sticks in Australia, which are a great way to hand out USB memory drives preloaded with digital coupons is a great way to drive sales & generate leads.
Consider a fun twist on this by running a prize promotion in which you preload one or more promotional flash drives with notification of a win along with instructions about how to claim the prize.
Iusb produces top-notch promotional USB sticks in Australia that lend themselves well to customisation with different styles and storage options to advance your business through our promotional USB.
We will take it further by matching the colour of the flash drive and its packaging together with your colour scheme at competitive prices with the best service and quality, free delivery all around Australia.