Home » Uncategorised »
Multiple industries use custom USB Flash Drives for Promotions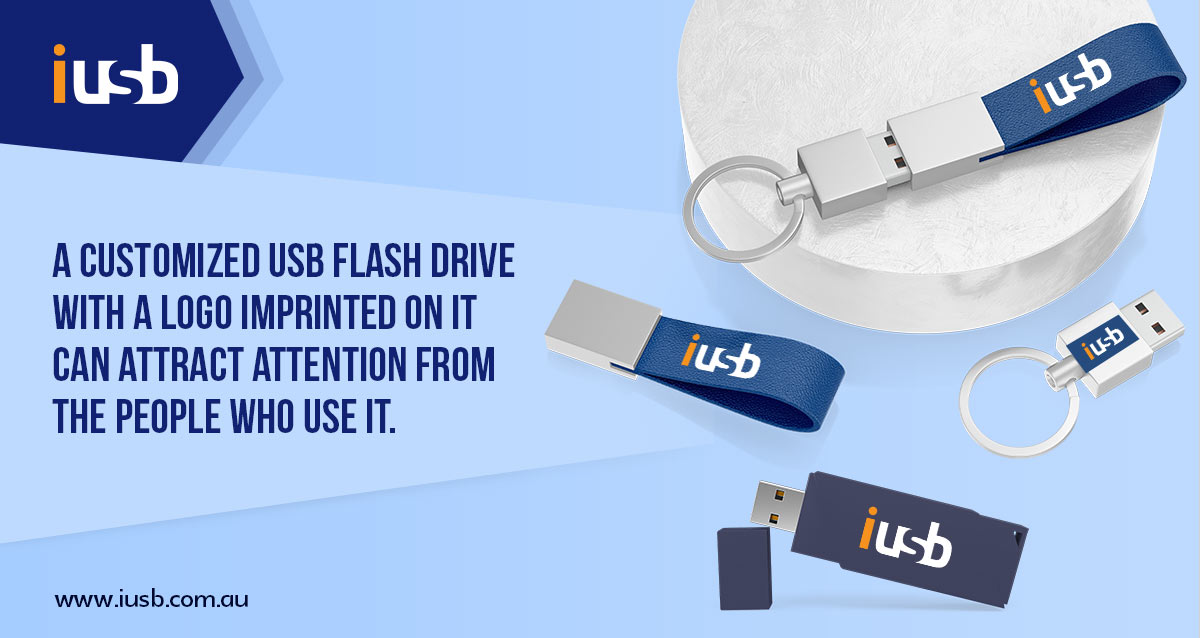 How can you amp up the effectiveness of your campaigns by using USB flash drives? They fit any marketing or advertising event. Whether it is for a new product launch or a business gathering, promotional flash drives have a role to play in your campaign.
Unlike other promotional items such as keychains, pens, mugs, hats, and books, Australia's custom USB sticks tend to function for a more practical purpose than simply being another giveaway. Various industries can take advantage of USB flash drives, and all target audiences will find promotional USB drives beneficial.
Promotional flash drives offer much more than just their tech capabilities for your promotions, and there are several innovative ways to integrate and market campaign custom USB sticks in Australia.
Nonetheless, we have seen a few prominent industries repeatedly use promotional USB drives in Australia for the past few years. Best of all, they are entirely customizable. Iusb is a bulk USB stick producing company in Australia, and we can help create a design to match your brand, making your company more special to consumers.
Broad range of industries that utilize promotional flash drives
Education sector
Recruiters at universities, schools, colleges leverage flash drives to promote their institutions. Can use custom USB flash drives to communicate information to prospective students. USB flash drive helps to promote the college reputation.
These educational establishments produce customized flash drives in the form of books, school buses, pencils, erasers and rulers. Some go all the way and have their USB flash drives shaped as the institution logo.
Rather than using all that paper and plastic materials during orientation week, schools hand out fliers, papers, pamphlets and brochures detailing the academy's past programs. But you can distribute the same information using promotional USB sticks in Australia.
This way, first-year students can easily find whatever they need to know about their school in digital format. Associations and other groups will find customized promotional USB sticks in Australia appealing for their recruitment and fundraising needs.
Travel and tourism
Travel agencies, resorts, cruise lines and visitors divisions can boost brand awareness by giving promotional flash drives. The gesture will not go unseen since custom USB sticks in Australia can be advantageous when picking a destination.
Additional information about the local landmark shops, restaurants and route maps can be added in custom shaped USBs like your ship or boat with your brand logo on it.
Many adventure and experiential travel businesses like safari rides, scuba diving, skydiving, and helicopter tours use promotional flash drives to provide their guest's photos and videos of the trip.
Financial institutions
Banks and financial institutions predominantly use custom USB sticks to communicate information at meetings and conferences. Rather than giving all the people a booklet or catalogue, Iusb produces bulk USB sticks in Australia with preloaded data and information to seminars, expos, trade shows and conferences.
In an era where electronic documents and businesses are increasingly replacing the use of paper is getting more and more conscious, replacing quarterly paper reports with promotional flash drives is a smart choice that we see many banks and financial institutions make.
Banks and financial institutions have long held the culture of gifting essential clients and prospective customers with branded promotional items. Given the increasing popularity of promotional flash drives, many of these gifts are now custom-branded USB Drives.
Health care
Enterprises in the health care industry often have complex products that they need to provide instructions and guides along with the brand.
Healthcare industry often launch new products and uses promotional flash drives to boost product advertising.
One of the ways to promote the brand by USB flash drives is by preloading them with a digital catalogue of new products and sending it out to a list of existing clients.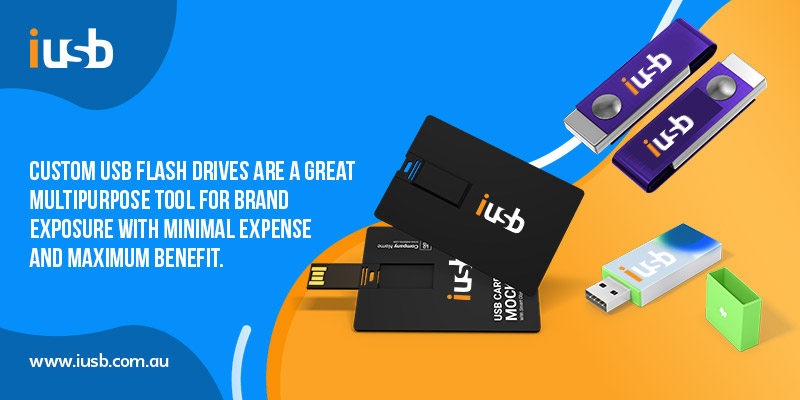 Transportation
If you operate a logistics, transportation, or trucking business, excite your trade plan with custom USB sticks. Iusb can help you produce customized gifts for your loyal customers. We can make these items look like big rig trucks, signages, road maps, truck keychains, tyres, and more.
There is much contest to factories and producers to get their products to customers. A custom-shaped plane, rail tanker, cargo ship, shipping container or train flash drive tells leads exactly what you do and how you get their goods to demand.
These custom USB drives can also be created with your logo as part of the design with a QR code to promote your brand.
Music and entertainment
Artists overuse custom USB sticks to launch new albums or relaunch existing ones. It is proven to be an innovative way of getting customers into repurchasing music.
Iusb plan and designs the best-personalized USB sticks in Australia preload data like video, wallpapers and photos to your USB flash drive to encourage fans to buy. Add a little more charm to your marketing effort by giving your fans personalized flash drives as part of their concert ticket or a coupon when they purchase your latest album
We produce custom USB sticks in Australia in all shapes, sizes and styles for the music and entertainment industry.
Architects
Architects use USBs shaped business cards to convey more content than a traditional paper business card can. Iusb expertise in producing promotional USB sticks in Australia can deliver custom USB business cards and other promotional USB drives.
The architect's business card can carry their entire portfolio in a single USB flash drive.
In Australia, we produce bulk USB sticks with preload data of anything you recommend, like past projects and future goals included on the entrenched USB.
Photographers
After a beautiful wedding photoshoot, photographers can impress their consumers by providing the photoshoot pictures, and videos on their custom made USB sticks.
The fact that a customer can reuse the USB provides an added motivation to keep around the photographer's USB flash drive, resulting in prolonged promotion and increased referrals.
Photographers may display their portfolios in their style to increase marketing through promotional USB sticks in Australia.
Public safety
Are you balling out programs to help enlighten the community on safety programs, video surveillance, disaster planning, use of force policies or pet protection? USB flash drives are an excellent way to get data into citizens and business hands.
USB flash drives are a great way to share department procedures, safety planning, and more knowledge. A good police and fire department know that well-trained officers and firefighters can often do more than a more comprehensive department task with fewer resources.
Iusb is well known for producing bulk USB sticks in Australia preloads PowerPoints, PDFs, videos and links onto a USB flash drive. That makes it easy for the officer or firefighter to go back later and review their training.
In a generation where digital storage is valued highly by buyers, your promotional flash drives will be a hot commodity. Iusb is a personalized USB stick company in Australia, equipped to produce all shapes and sizes of USB for industries sectors that use USB flash drives to promote their products and brand. Iusb, a custom USB sticks producer in Australia, are practical, effective and memorable, and they can compete for any of your marketing campaigns with custom made design, and promotional flash drives can add a little more charisma to your endeavours. Talk to our in-house USB expert today.