Gatefold USB Case 4 / 6 Panel
The Gatefold USB is a great example of the type of speciality packaging that is exclusive to iusb. Made from rigid cardboard, we offer the USB gatefold in a 4 and 6-panel variations. Available in Standard/Matt/Gloss or recycled finishes with options to add gold foils and extra booklets we have configurations to suit any application.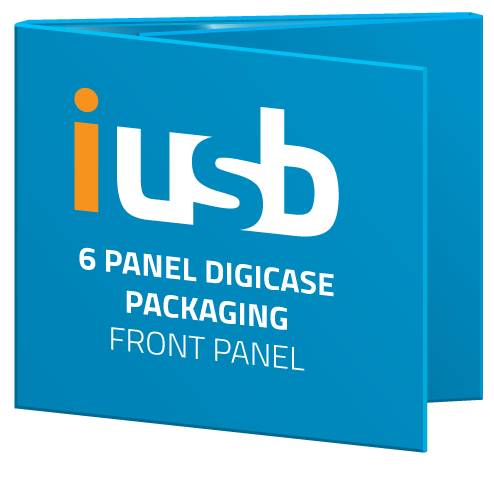 Digicase USB 4 / 6 Panel
With a similar construction to the Gatefold USBs, but with the addition of a tray to hold a Card USB, the Digicase USB really stand out as-as a beautiful piece of packaging. It also comes in 4 and 6-panel variation and also has the same range of finishes as its gatefold companion.
The USB Gatefold is only compatible with USBs from the Card range.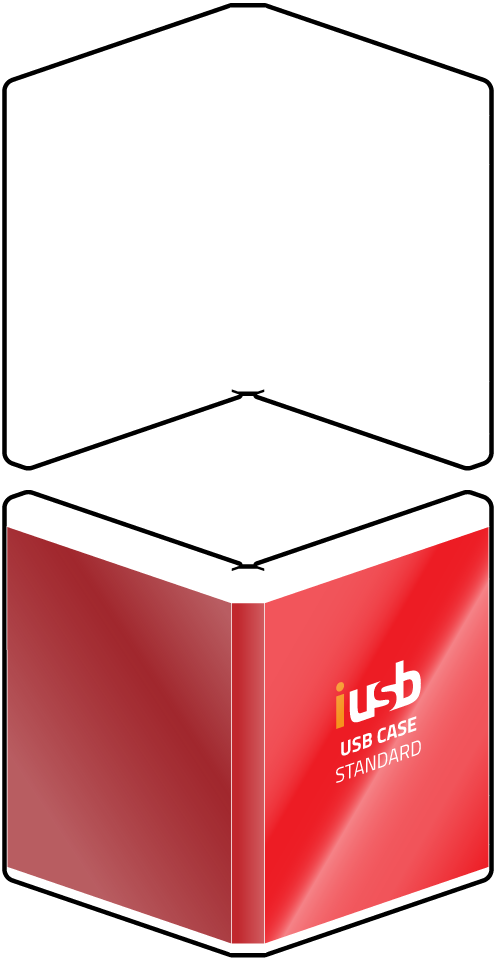 USB DVD Style Case - Standard
The USB DVD Case – Standard is the case that is compatible with the most USBs in our collection. As there is a plastic recess that any of the USBs with a USB A type connector can fit into and a clip for any USB that has a lid the vast majority of USBs available will work with this case*
Please note not compatible with Card USBs or with any of the mini USBs.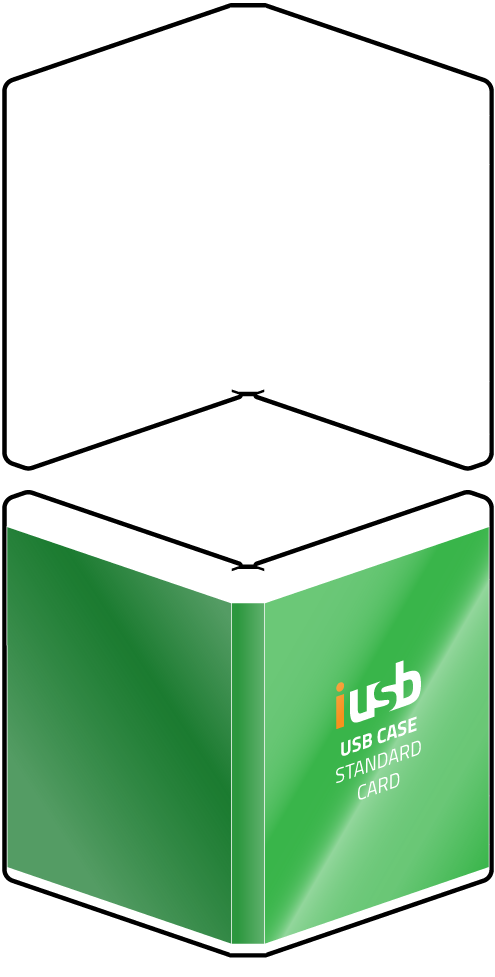 USB DVD Style Case - Standard Card
With a similar form to our USB DVD Style Card – Standard the USB DVD style Case – Standard Card is pretty much the same, except, wait for it, it holds the USBs from the Card range of promotional USBs.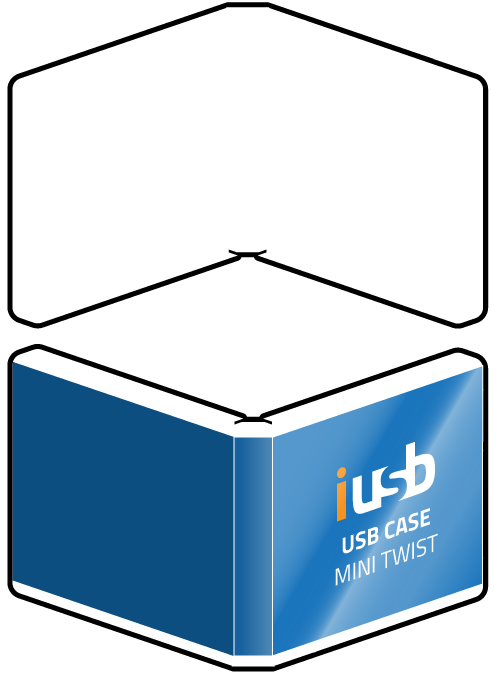 USB DVD Style case - Mini Twist
The USB DVD Style case – Mini Twist is another iusb exclusive that won't be found anywhere else in Australia. Its small Form factor makes it a popular choice. It is compatible with the Twist USB and a few of its variations so if there is a model that you would like to team up with this USB packaging let us know and we can see if it is compatible.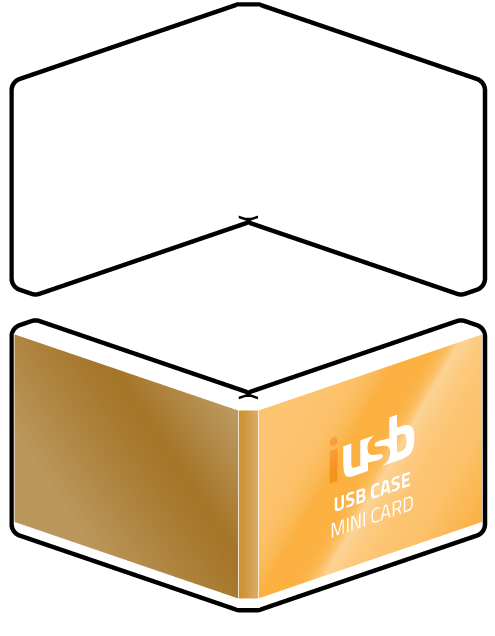 USB DVD Style Case - Mini Card
The USB DVD Style Case – Mini Card is a shrinked down version of our Standard Card case. Perfect for mailouts or when you trying to save that tiny bit more room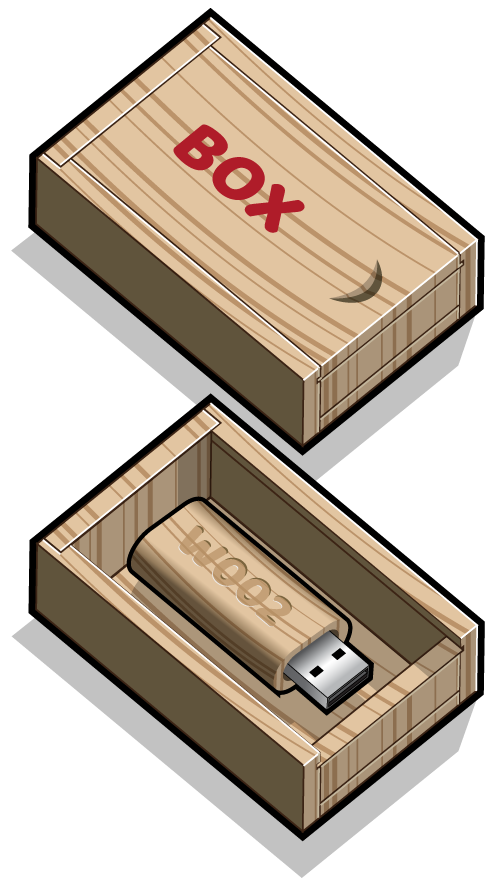 Wooden USB Box
Our Wooden USB boxes are available with both our 48hr and standard ranges promotional USBs. Usually paired with USBs from our wooden range client have been known to team them us with others from the range – So as we say do whatever you want.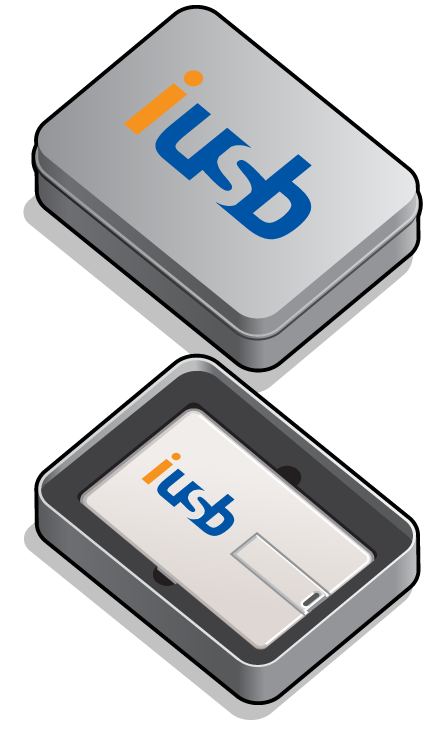 Tin Box
Brushed metal finishes and coming in a range of sizes and styles our Tin Boxes are fantastic at complementing your promotional USBs. They can be either screen printed or UV printed with graphics and logos with some styles having display windows so you can see the USB without needing to open the case.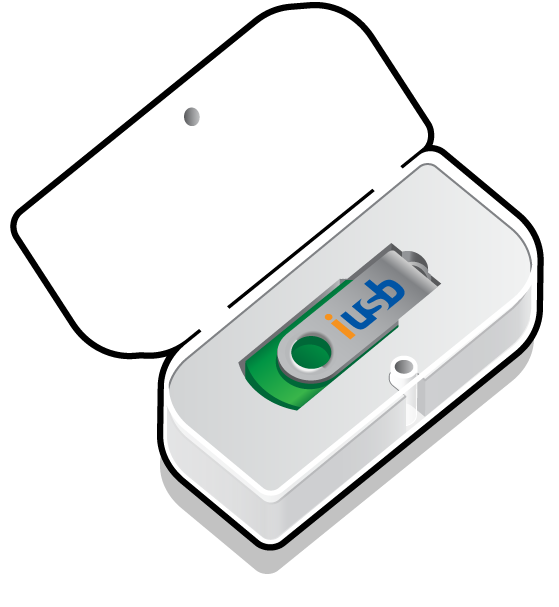 Plastic Box
Our printed promotional USB plastic boxes are made from durable polypropylene and have have the ability to fit almost all of our promotional USB except USB from the card range of USBs. With a magnetic locking clear lid that also can be printed our plastic boxes make a great presentation or display box.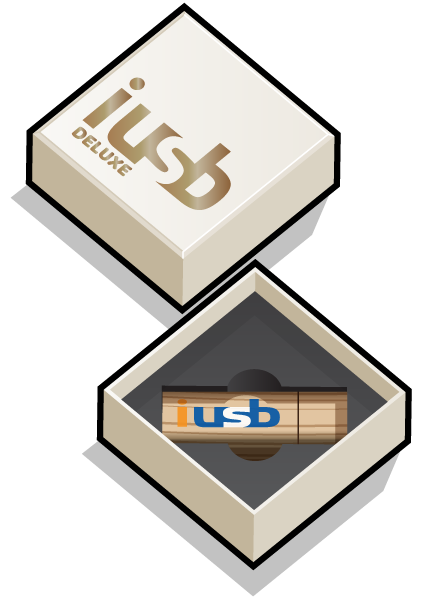 Deluxe Box - Foiled / Screen Printed
Our Deluxe USB boxes look great and have a premium look and touch. With the ability to be screen printed or even foiled these boxes and a variety or sizes on over contact if you think this is the right packaging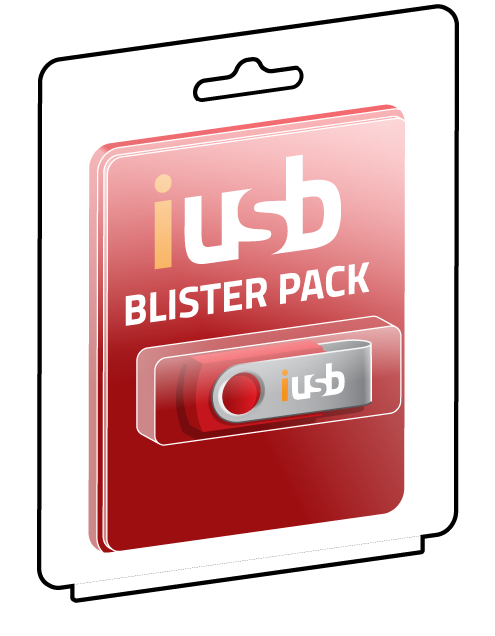 USB Blister Pack
We have simple Blister packs that can hold many of the full-size Promotional USBs from our range. We can also print info cards to slip into the back of the packs so that additional information can be shared about your product or promotion. Speciality Packaging
Packaging is an important part to any branded bulk USBs project and iusb are the experts. We carry it, we understand it and we make it. If there is something that you have seen or have a concept you would like to see come to fruition, let us know – we have worked with 1000s of clients to help them realise their custom project and we would love to help you too!