About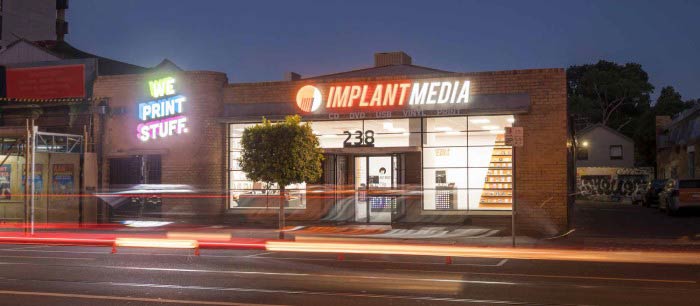 Why choose us?
There are a lot of print companies in Australia, but none quite like us. We trust you to to trust us with your projects as we have the right gear and expertise to bring anything in the world of print to life. With over 20 years of design, print and 10s of thousands of happy customers we know that you'll be rapt that you stuck with us!
iUSB – powered by Implant Media.
iUSB is an Implant Media's dedicated designing USB and printing division.
To find out more about our other divisions click the logos below.
OUR OFFICE
Address: 238 Lygon St Brunswick, VIC 3057 Australia
Email: sales@iusb.com.au
Phone: 1300 797 878
OFFICE HOURS
Open Monday to Friday, 9.30am to 5.30pm