Home » Uncategorised »
How to Build brand with Custom-printed USB Sticks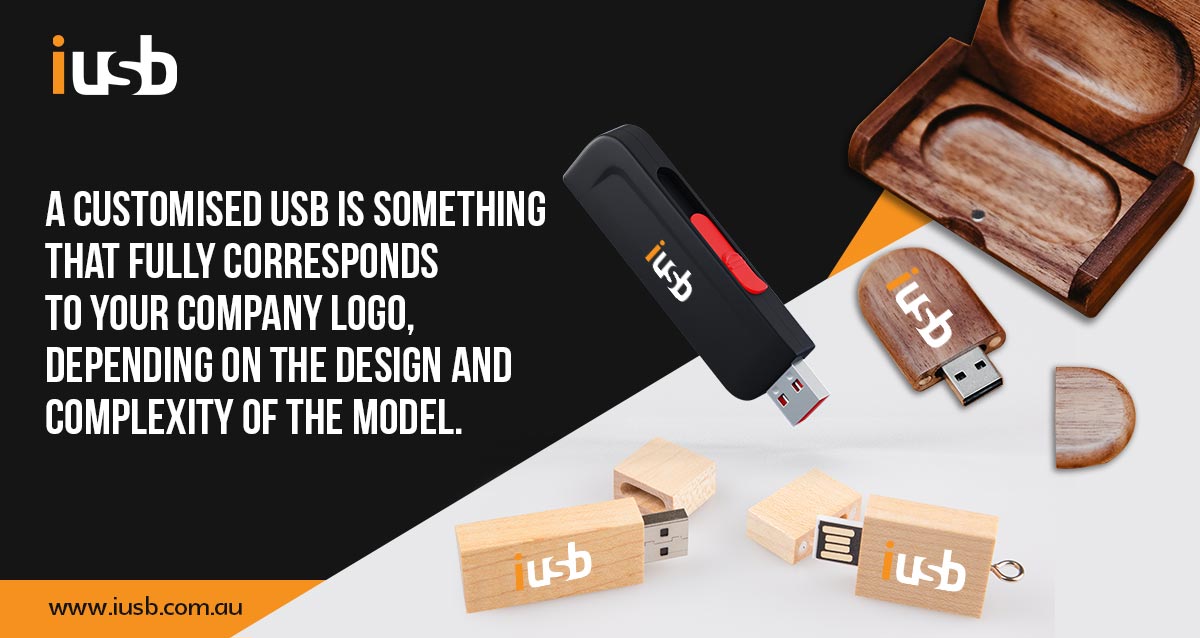 Have you ever looked at your smartphone, old PS3 gaming set or your shaded clothes and wished it could be more new and exciting? But no items in the world are more slothful than a boring old flash drive.
Thats where custom printed USB sticks come into the picture. With fun and cool personalized USB sticks, essential everyday items can go from one in a billion to one of a kind.
You can build your brand with custom printed USB sticks by endorsing your company's name, services and products and allowing your business to stand out from the mass of promotional item designs.
Branding can be revolutionary when it comes to promotional giveaways. Your logo, characteristics of the model, size and material plays a vital role in the proper branding that will make your product look stylish and memorable, giving extra value in the end.
Now that you know, promotional flash drives create a powerful advertising tool that will be unique for your enterprise and use it to attain more identification for your brand. Scroll down to learn more about how custom USB drives can build your brand.
Tips to build a brand with promotional flash drives
Promotional USB sticks are one of the most valuable commodities for any industry to use towards customers and clients engagement, retention, and recruitment.
Make universal appeal
Multiple corporations broadcast personalized USB sticks at community gatherings, trade shows, expos, and other public events to engage their potential patrons. Professional trade shows allow firms to use promotional flash drives to spread information while dodging enormous printing costs.
In the modern era of the digital world, custom USB drives are most reasonable to firms and other people; presenting your promotional USB flash drives retain a mass appeal.
Custom USB drives are a reliable way to transport documents without the peril of damage to physical files, but it's also an acceptable way to save space when you're loading up to prepare for an industry trade show or a conference.
Know who you are marketing
Let's talk reality; it is impossible to market to the world because everyone has a different perspective and approach. It's necessary that you and your team should identify the target customers based on demographics because direct mailing and all other promotional materials have to address directly to an individual group. If not, it's time to do it right away.
Knowing whom you are marketing promotional USB sticks is important and as soon as you designate a consumer persona, allow that persona to steer all your marketing actions. And this encloses direct marketing pieces or giveaways such as custom printed USB sticks.
Long-lasting impression
How many times have you accepted promotional gifts that you do not want or will not use? Items like caps, pens, stickers, paper clips, or magnets have minimal utility and do not last long.
According to research, custom USB drives can last up to 10 years or longer. Promotional USB drives are ideal for leaving a lasting impression on a potential buyer. Because to complete daily work tasks, custom USB drives is a potential gift that customer can use.
Earn customer trust
Customers will trust your business when they believe in your services and products, which are genuine and unpretentious. However, forthcoming clients and customers can not automatically know that you are an expert in your forte. You have to earn their trust and create your authority one step at a time.
So make sure to talk about the experience and what you have achieved, offer your company's case studies and feature testimonials proving your worth and value. Show your expertise in producing top-notch custom USB sticks in Australia and invite them to join your journey, showing them the opportunity to have a voice in the community of your brand.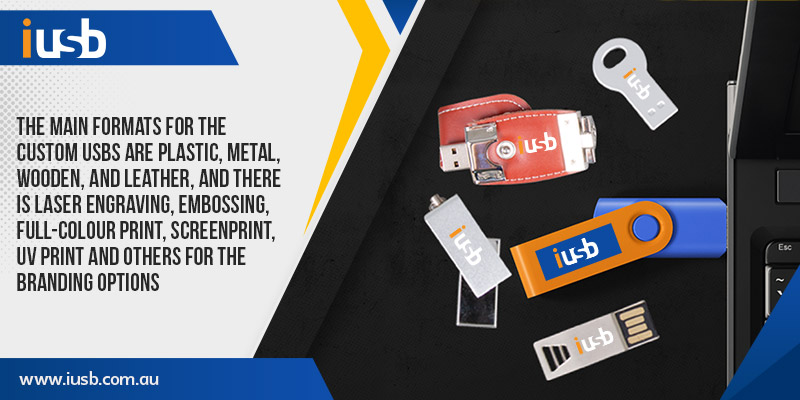 Know how to deliver
Every small or big marketing strategy should preplan to accomplish something specific, moving along with forthcoming buyers to reach the milestone.
Direct marketing is nothing but one piece of the success of the entire puzzle. If you want to take buyers to the next stage, your team should know what content toils best for conveying your expertise.
Encourage environmental friendly
Have you been to an expo or trade show and received a large stack of paperwork and other materials? Recipients find an issue to find a place to store them.
Use a promotional USB stick to send a message to trade shows, expos, and conference attendees that your enterprise is environmentally friendly.
Most customers who are part of Generation Z will pay more for services and products from firms if they sense a reputation for environmental stewardship. Custom USB sticks can send a positive message to those clients for businesses aiming to seize this market opportunity.
Utilize existing customers
You are not the only expert in your forte. So, encourage your existing customers to help out. Post social media content about the advantages and ask your customers to share and communicate with it.
Take one step further and post a thought-provoking statement conveying your management and company. Ideally, inspire your loyal clients to share your direct marketing proposals with all their friends and family.
Use the internet as a goldmine
The internet has pivoted into a goldmine that allows us to get to know each other by sitting in their comfortable chair at home. Alongside social media campaigns, websites, email newsletters, direct marketing can play an integral part in the whole process.
You can merge marketing material to your website, blog or social media accounts, where you keep a broad range of growth, achievements, reports and articles showing how you solve customer hardships. Linking direct marketing to digital assets is a terrific way to connect online and offline marketing efforts.
Freebies
Now that you've established the value and authority so that customers get to know you, you can now introduce some freebies to like your product and obtain feedback.
Freebies convey one of the most reliable methods to engage potential clients with your creative knowledge and expertise. For example, if you hold a beauty salon, give customers free nail files. Could you make an offer which they can't refuse?
Customized USB sticks in Australia are an essential tool for experts to create their brand and a positive way for you to market their business to others. At Iusb, we can administer your business plan a remarkable custom USB drives to utilize for business promotional purposes. Are you curious about using custom printed USB sticks as part of your marketing campaign? Get started with the best manufacturers of custom USB sticks in Australia.