Home » promotional usb »
Raising your Small Business with Promotional USB Drives, learn how?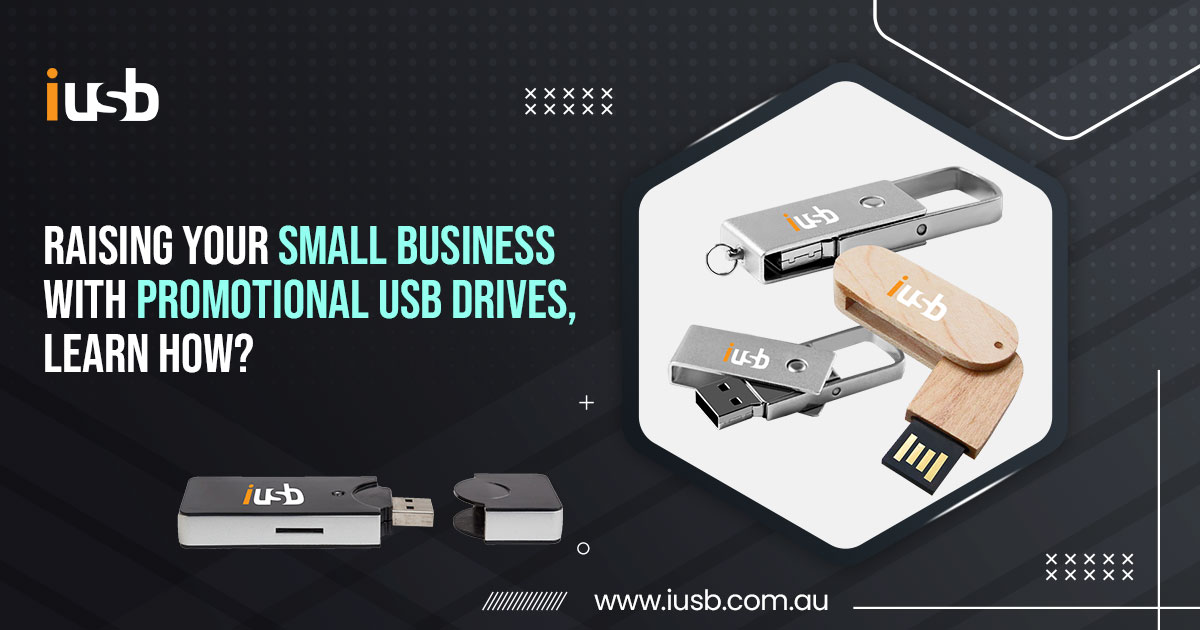 Small firms constitute for a major amount of economic activity in the world, which promotes business innovation and competitiveness. Entrepreneurs frequently struggle to attract new clients, engage partners, and generate quality leads. They leverage latest tools to make quick adjustments and engage their target market. However, small business owners can pivot and engage their target audience in distinctive, memorable ways by combining technology with a solid marketing strategy.
One of the best marketing tools for a small business owner is giving out custom printed USB drives to your current and target audience, regardless of whether you're operating a more conventional business (like wealth management, financial planning, or architecture) or a unique venture (like architecture or commercial photography).
A recent study found that branded promotional products like USB drives had a 2.5 times higher chance of engaging customers than online marketing. Using branded thumb drives in conjunction with other online and offline marketing strategies can increase brand awareness, produce leads, and fortify its entire brand presence.
Most marketers and business owners have heard of printed USB sticks, and they are often used in many ways. Here are the best ways to use USB drives for marketing.
Why USB Drives are the Way to Go
Making your brand visible to the consumers who will connect with it most has always been the goal of marketing. But who will stand out and how in a market that is overrun with so many brands and messages? It's all about finding a balance between usefulness and originality. That's in part to blame for the rise in the popularity of promotional USB drives among many companies.
Here are some reasons why so many businesses use personalised USB drives:-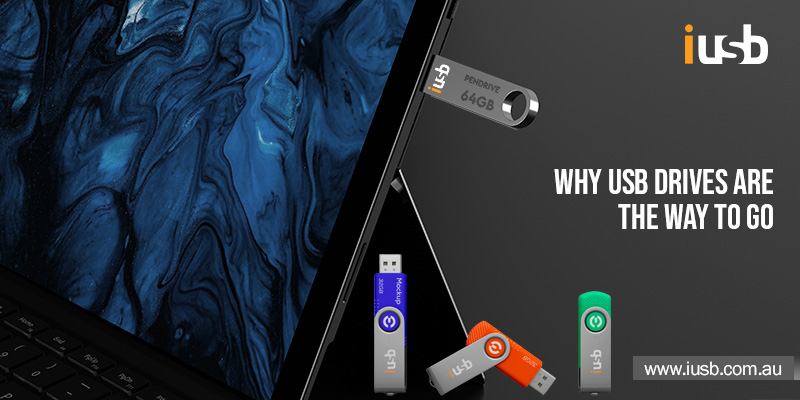 Economical
Flash drives are incredibly inexpensive, especially when purchased in bulk at discounted rates. As a result, they are an affordable marketing tool and leave more money available for personalization.
Accessible
Most people have access to a USB-powered device. USB drives are now easier to use than CDs thanks to the broad phase-out of optical drives on PCs.
Flexibility
Anything can be stored on a USB flash drive, including PowerPoint presentations, applications, films, and images. Additionally, it's simple to locate flash drives with enormous memory capacities that can accommodate even your largest file sizes.
Distinguishable
There are several distinct styles of USB flash drives. There's the option to choose between a variety of flash drive designs that are both eye-catching and simple to personalise with your artwork and logos. Or, to have a truly unique flash drive, have it created to your exact specifications!
How to Use USB Drives to Market Your Brand
Once you have the USB drives customised and ready to go, there's a plethora of ways you can use them to promote your business. Some of the most common ways are:-
Gifts
Giving out USB flash drives as promotional goods is an excellent additional way to utilise them in your marketing campaign. This is a great technique to interest both present and new clients in your goods or service. Who wouldn't desire a free gadget with a huge amount of data? You can save a variety of marketing items on your USB flash drive, including company details, examples of products, coupons, and more! This is the ideal strategy to pique the interest of both present and potential clients in what you have to offer. You can distribute free pens, notepads, and other promotional things in addition to USB flash drives.
Portable Portfolio
If you're creative, you might want to think about employing USB flash drives as free portfolios. This is a fantastic way to keep all of your most recent creations together. The USB flash drive is simple to load with photos, videos, and music, and you can carry it wherever you go. This is a fantastic method to display your most recent work to both present and new clients. Additionally, it's a great way to promote sales, especially for B2B marketing. It gives prospective customers who are fresh to the industry a wealth of new information about the company they are going to join. Additionally, it helps people make wise purchase decisions.
Business Cards
Unbelievably, USB flash drives can also serve as business cards. You can get flash drives with your company's emblem and distinctive material written on the front that looks like business cards. Compared to a typical 1- to 2-inch-long USB flash drive, this gives you more space to work with, enabling you to use a larger logo and add additional text or phrases. Additionally, flash drive business cards come in a variety of colours and sizes, making it possible for your company's goods to stand out from those of your rivals. Business card flash drives typically cost between $3 and $10 per unit, depending on the quantity ordered and the amount of storage needed on each drive.
Use USBs to Drive Your Sales!
Regardless of the size of your company, USB drives are a distinctive and powerful marketing tool. These technological tools are available in a range of designs and can be altered to meet your requirements. With iusb, you can get promotional USB drives like no other. Have your custom orders delivered free of cost, super-fast and at the best price!
Get your custom USB drives now!