Home » custom USB »
How to Create a Marketing Campaign with Custom USB Drives?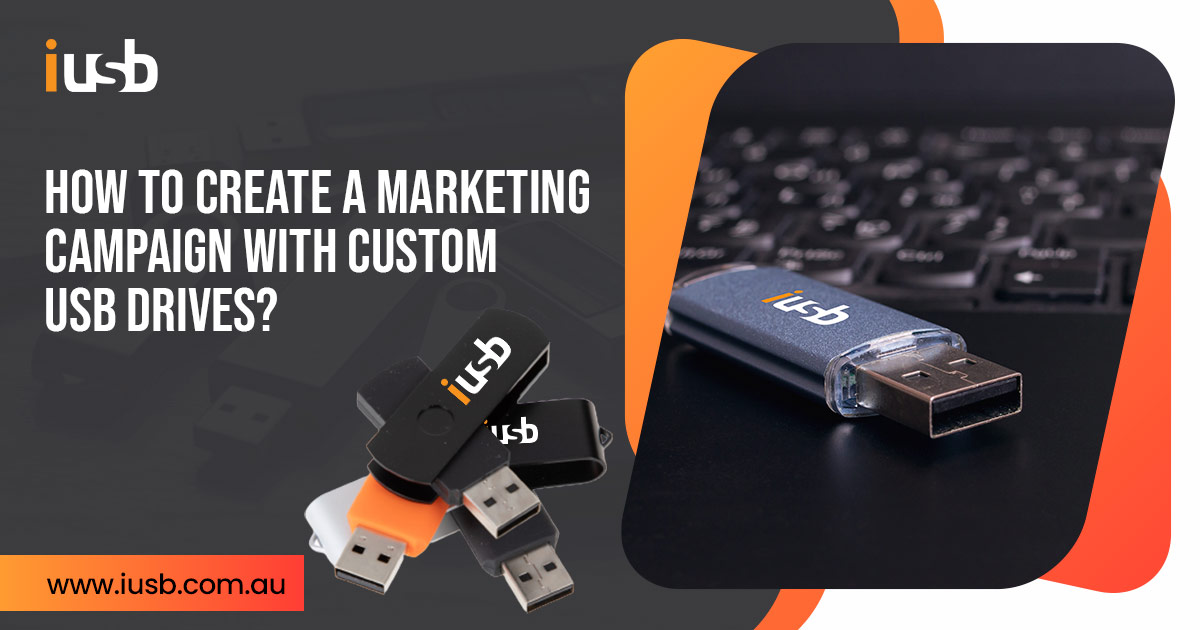 Companies are constantly looking for tools to market more effectively, whether they are large corporations or small- to medium-sized businesses. Utilising an incentive marketing campaign to engage your customers and incentivise them to buy your goods or services is the most preferred option.
By providing customers with a satisfying reward and making their work easier, you encourage people to get in touch and interact with your company. Offering Custom USB drives is a fantastic way to drive customer response and engagement. They work as flexible marketing tools. Read below to learn more about custom USB drives and how to create a marketing campaign using them:
What is a custom USB drive?
A USB drive is a storage device (much like a CD) that is created to write and rewrite data repeatedly using the computer's USB interface. Flash drives are simple to use, extremely portable, and easily connected to all current PCs. A Personalised USB drive is a device that you can personalise with your business logo and/or customised case colours.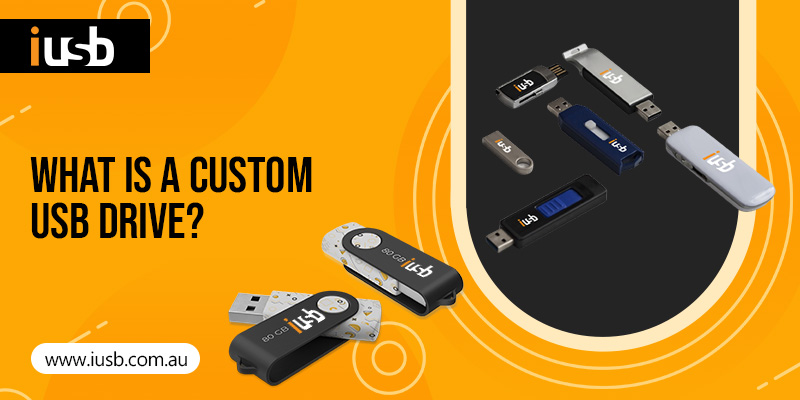 Why should a company have a custom USB drive?
People require a way to save files other than on their home computers as more professions adopt technological solutions and remote working. USB drives are cheap means to store and transfer files, whether going between a laptop and a desktop or wanting more capacity.
Branding a Personalised USB drive offers a special engagement opportunity. Seeing your logo or design on a frequently used item helps people remember you and your brand. It promotes word-of-mouth and develops a distinctive brand experience. Let us check out the different marketing campaigns using custom USB drives.
Creating a marketing campaign with custom USB drives
Give a custom USB as a gift
Custom USB drives are a great giveaway for your customers in conferences or tradeshows. Gifting your employees with personalised names or messages helps boost employee engagement.
Include the logo and contact details for your business
Including your company logo and contact details on the drive is another excellent method for using Custom USB drives to promote your company. This will make it easier for clients to recall your name and contact information when they require your services. Additionally, it's a fantastic opportunity to showcase your branding efforts.
Use custom USB in your advertising
Using Custom USB drives to make your advertising message is highly recommended. You can make personalised advertising materials with the name and phone number of your business on them. Alternatively, the marketing message could be printed directly on the drive. Businesses can send them to potential customers as promotional items or distribute them for free at trade shows and other events.
Make a custom USB into your marketing campaign
If you want to make a difference, use Custom printed USB drives as the main focus of your marketing campaign. Make a special offer that can only be redeemed with a drive-stored code. So, the customers will be encouraged to visit your website or physical location to take advantage of the promotion. Additionally, you can use the drives to reward customers. Give them a code to access premium offers or additional content.
Use custom USB as a product deliverable
Certain customer deliverables, including wedding images, consultancy reports, or audio mix files, will probably be sent over the cloud. But sending a second hard copy on Promotional USB drives demonstrates that you are attentive to detail and conscious of presentation. Additionally, USB drives are an excellent option if you have large file sizes and want quick transfer speeds.
Custom USB as a user manual
The branded USB drives are the best hard copy format for manuals, readme files, version history, and other important user documentation. Personalised USB drives are a good choice for documentation applications, and it's a perfect choice for branding. Customers can use it with dependability and ease, which can boost the brand image.
Utilise custom USB to collect data
Data collection works perfectly with Custom printed USB drives. You can use them to gather data for surveys, consumer information, or even email addresses. Data collection from volunteers or staff can also be done using USB drives.
Your marketing efforts can be improved, and your target audience can be reached more successfully with the help of the data gathered. Data collection from trade exhibitions and other events can also be done using USB flash drives. You get a great chance to interact with potential clients and keep track of who is considering your goods or services with custom USB drives.
How to find the best-personalised USB drives?
Reliable quality
In marketing materials, quality is always crucial. Who wants their company's name associated with a water bottle that leaks? For similar reasons, you probably don't want your brand to be on Promotional USB drives of poor quality that might erase someone's data.
Customisation options
Flash drive designs can be customised in dozens of ways, and there is a lot, from fashionable to practical USB drives. Furthermore, there are the tools necessary to design completely unique flash drive layouts for your marketing campaign. Additionally, there are Bulk USB drives that come with desirable extras like preloaded data and your choice of file system types.
Speed and reasonable price
To help you get the most out of the money you spend, you must look into the cost of the customisation option. Additionally, you should also investigate the turnaround times which provide you with less time to wait for your order and more time to observe how the marketing techniques are performing.
Bottom line
Custom USB drives give the benefit of delivering the brand message in a highly visible way. It is also a great way to give the customers something practical they can use.
For marketing campaigns with custom USB drives, iUSB is your perfect choice. iUSB's Bulk USB drives can be the perfect marketing tool for not only large businesses but also for small and medium-sized businesses. Our affordable personalised USB drives can help you with a range of marketing and lead-generation strategies.
Ace your marketing with iUSB!