A few years ago, a USB stick was added to the tool stack in a Swiss army knife. That speaks volumes for the high utility and portability of the USB drive in our everyday lives. Whenever we want to quickly share a file or save it for backup, we reach for the ubiquitous USB drive. The combination of being useful and customizable makes it a go-to marketing tool for all kinds of businesses. It makes added sense for a business to buy bulk USB sticks directly from a manufacturer. Let us see why.
Before we dive into the bulk purchase of custom USBs in Australia, let us look at why you should be looking at including them in your promotional strategy.
Why are USB flash drives so popular for marketing?
USB, or Universal Serial Bus, drives are compact and portable data storage devices. They can be used for storing all kinds of files – documents, videos, music, photos, applications, etc. Custom USB sticks come in a range of storage capacities from 2 GB to even up to 2 TB making them a very versatile storage tool. They have been designed to be used by just plugging into a laptop or computer. Its universality makes it ideal for storing and sharing data.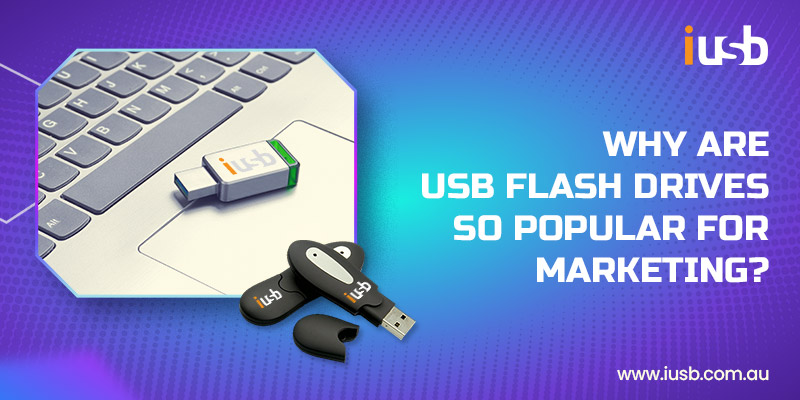 USB drives make for great merchandise as they are highly customizable. You can create them in different materials, shapes, and prints. So, you can design them to align with your brand and products and use them for the promotion of your business. The high utility value of customized USB sticks will ensure that people hold onto them and share them far more than other decorative merchandise. Now that we have seen the appeal of USB flash drives, let us see how it makes sense to cut the middlemen and buy bulk USB sticks from a wholesale seller.
Cost-effectiveness
The most compelling reason to go in for a bulk purchase of USBs is the saving. The moment the volume of the order goes up, the price per unit comes down. The discounts are set at predetermined quantities. This gives you a huge saving on bulk orders. In fact, pay attention to the price breaks as by increasing the quantity to the next bracket you could end up paying even lesser per unit.
Preload data
If you are using customized USB drives as giveaways to promote your brand, it makes sense to preload them with data like company summary, product information, etc. This can be a very tedious exercise with a bulk purchase. But, most good wholesale sellers will have the capability to achieve this efficiently. This will save you a lot of time and money.
Choice of USB sticks
While you can have your pick of designs for printed USB sticks in Australia, you also have the choice of storage capacity and transfer speeds. Since you plan to buy them in bulk it is a good idea to consider this carefully so you neither are stuck with low-capacity drives no one wants nor end up spending more for extra storage that wasn't needed. For example, if you are planning to distribute the USB flash drives amongst your employees you may want to go with higher storage while if you are planning to give them away at an event you may want to go for a mid-level storage capacity.
Warranty
You will also want to be very careful about quality when you make a bulk purchase of cheap USB sticks in Australia. You do not want to be left with a huge stack of low-quality USB drives. Good research before going into the purchase will yield a list of reliable and trusted suppliers. It also makes sense to go with a seller who will offer you a longer warranty, maybe even a lifetime one.
Add-ons with bulk USB drives
When you place a bulk order for USB flash drives, make sure to check with the seller on add-ons that they can offer with the sale. These can include free printing of the company logo on the sticks, complimentary shipping of the order, a lifetime warranty, etc.
Conclusion
Opting to buy promotional USB sticks in bulk offers excellent advantages like better pricing, free add-ons, and a high level of customization. Rather than spending more on smaller orders, it makes sense to go in for a bulk purchase directly with a wholesale seller. But, make sure to go with a reputed seller so you don't compromise on quality.
When it comes to custom USB sticks in Australia, a name that comes out on top is iusb. Whether it be short runs or bulk orders, we deliver the best quality at the most competitive rates. We have thousands of styles that you can choose from or if you want something even more unique, our design team will ensure you get the design you want. All this magic comes to you with very efficient turnaround times and excellent service.