Home » custom USB »
Top Tips for Using Custom Wooden USB Flash Drives for Photographers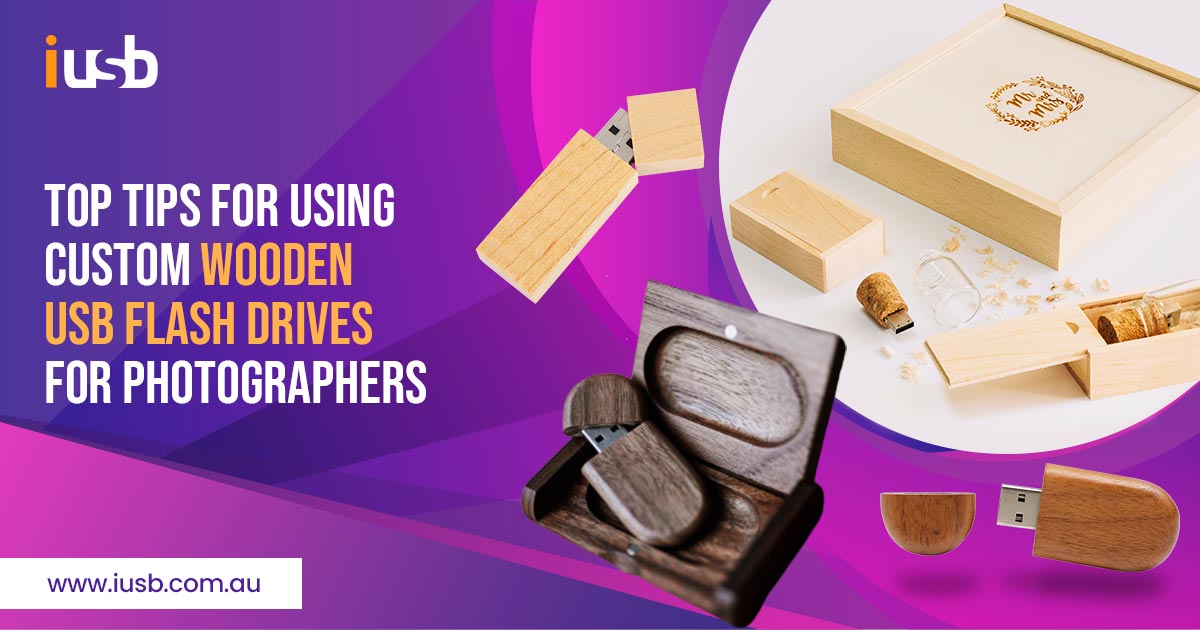 Whether it be a wedding, a birthday party, or a business event, people want to record precious and important moments for posterity. It is a joy to share these moments with others through photos and to relive them many years down the line. And the most reliable and popular mediums for saving and sharing photo files are custom USB sticks.
It is no surprise that people put in time and effort in choosing the right photographer for their functions. If you are a professional photographer, you know that the pool of skilled shutterbugs is large. So, you have to find ways to be unique and stand out from the crowd. One of the ways is to use custom wooden USB sticks to deliver the photographs to your clients. Let us see why and how you can wow your clients with printed wooden USBs.
Why Use Wooden USB Drives?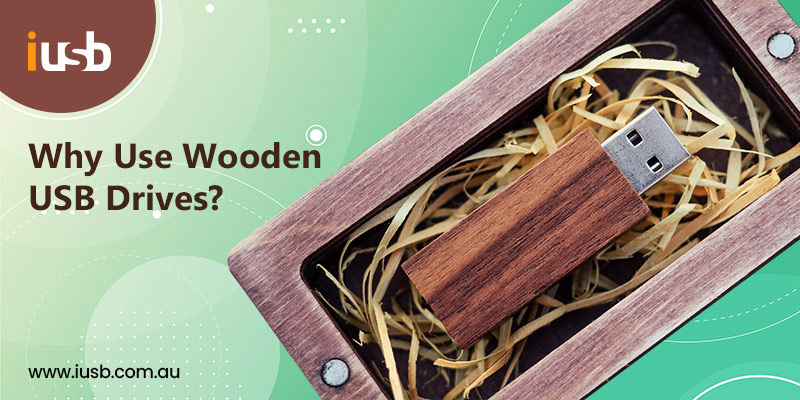 If you are an event photographer and are looking at ways to deliver the photos to your client, let's see why you should choose custom wooden USB sticks.
USB drives are compact and highly portable. Earlier, a client would get the event images on a CD. But CDs are bulky and fragile. They also have limited storage capacity. USB sticks solve all these issues – they are light, can be easily carried everywhere, and come with different storage options.
Custom USB sticks have the great advantage of having a universal interface. You don't need a CD or DVD drive to access a USB drive. All you need to do is plug the USB stick into your laptop or computer. This also makes sharing photos across laptops easy and convenient.
The best part about using USB drives is that you don't need the internet to access the photos stored on them. So, your clients can view the photos wherever they are.
Useful Tips for Using Wooden USB Sticks for Photographs
Now that you have opted for wooden USB drives for delivering images from the event to your clients, here are a few ways you can add the wow factor to them.
Now, photographers have the option to share photos with their clients via a simple link. But, to personalize the whole experience you can give them a backup of the images on a custom wooden USB drive. Your clients will not only appreciate the idea of having a backup of the precious photographs but will also cherish having them on a personalized USB flash drive. You can further personalize the custom USB sticks by engraving the date and the client's initials on the wooden USB drives.
You should make the most out of the storage devices by also using them as promotional USB drives. Instead of handing out cards at the event, you can just print or engrave your contact details on the USB stick. Remember that the customized wooden USB drives will go to all the guests. This is the ideal kind of promotion as it reaches a wide audience without being too obvious.
What will increase the chances of your clients and their guests holding onto your branded USB sticks is if they are designed to be keepsakes. Printed wooden USBs have a sophisticated and ceremonial vibe. Packing them in individual wooden boxes with fillings will accentuate the elegance. Designing USB sticks in unique shapes will set them apart from the ones used for daily use. You can also add a key ring or lanyard to give it added functionality and portability.
Look at the different types of USB drives available and don't settle for the run-of-the-mill kinds. You can choose the finish from redwood, maple, walnut, or bamboo and even match it to the theme of the event. You also have options of different designs like Berkley, carver, timber, and eco-cork to choose from.
Wrapping Up
Photographers can leverage technology with timeless elegance by delivering images to their clients on printed wooden USBs. This not only gives the client the convenience of using USB drives, but it comes to them wrapped in the aesthetics of wooden USB sticks. We have also given useful tips on how you can use them as promotional USB drives to be a mouthpiece for your business.
Iusb has been a leader in designing and producing all kinds of USB sticks including promotional USB drives. Our forte lies in producing high-quality custom USB drives and also their packaging and accessories. Whether it is a short run or a large one, our team guarantees on-time delivery without compromising on quality. Our scale and technology ensure that we achieve all this at highly competitive rates. If our customer is not sure about the look they want, our design team helps them with the creative aspects. We are a one-stop shop for all your USB drive requirements.