Home » USB branding »
How Branded USB Sticks are an Efficient Promotional Product?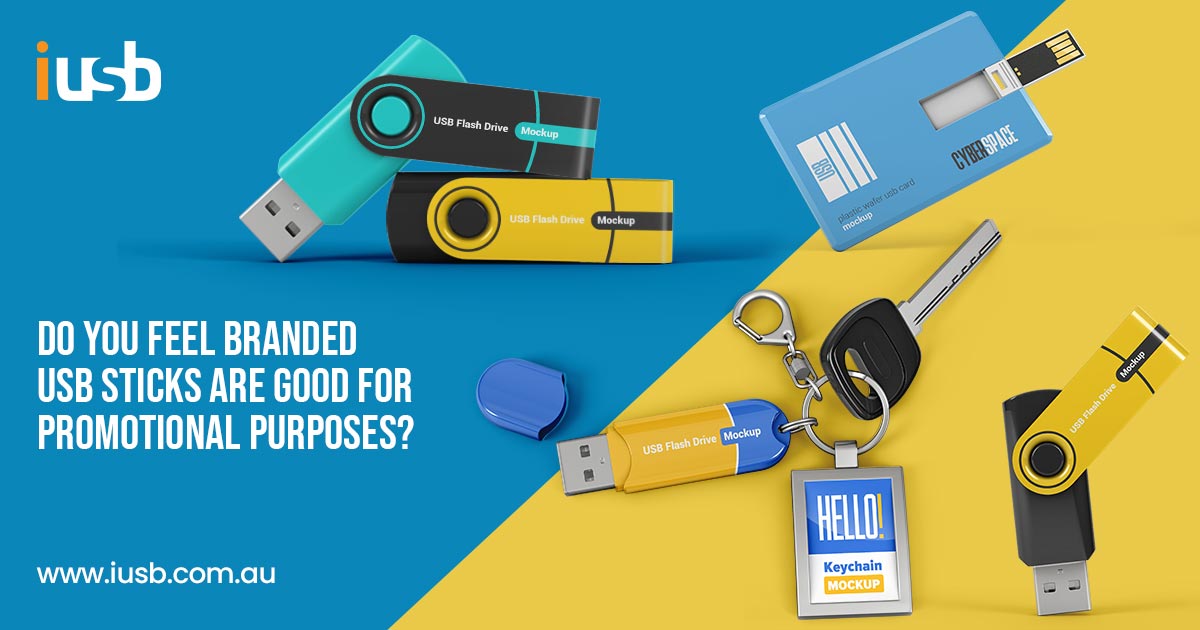 Promotional USB sticks have been on the market for over two decades now, but still, branded USB sticks are a vital and valuable tool to promote your brand. Some people think Cloud has taken over physical storage medium, but custom USB sticks still provide much value in their lives for many people.
When you opt for branded USB sticks to promote your brand, you get a wide range of custom USB sticks to select that might make you feel overwhelmed whether you want to give away promotional USB sticks to loyal ones or all customers.
To enhance brand visibility, you should choose the targetted customer base to market your campaign and promote your business for the long term rather than giving out free custom USB sticks to random people.
Promotional USB sticks offer various benefits that will help promote your brand, including quality, memory storage, quick turnaround time, variety of styles, portability, engraving options, data services, and accessories, so people find them extremely useful.
Nowadays, Andriod phones support micro USB ports, which help lend credibility and boost the growth to stay in the market for a long time. Make sure your promotional USB sticks cater to your client or customers' needs, and your clients will promote your brand by using them daily.
It would help if you knew how to create an online promotional campaign with a promotional USB to feature its centerpiece. Let us convince you how promotional USB sticks act as the best effective promotional tool for any business.
Know-How Branded USB Sticks Act as Promotional Tool
Acts as Introductory Tool
Every time you meet a client, you need to introduce yourself at a trade show, expo, event, or meeting, but what if you have a perfect excuse to introduce yourself. Forget about giving out typical business cards or brochures; you can preload the necessary information on the promotional USB sticks.
Promotional items like branded USBs will gain more traffic than handing out business cards. The odds of it getting thrown out have now declined to zero. iUSB produces branded USB sticks in Australia that have high perceived value to the clients, and when you are giving them away, you are assured to be unforgettable.
Customized USBs are Unique
One of the main reasons customers keep promotional USBs is because they find it useful, and if the storage capacity is more, they will freely promote your brand by sharing it with friends and family. Your products always need to stand out, so customize your products as per logo, tagline, and service.
Custom USB sticks come in all sizes and shapes. For instance, if you own a pet shop, create a dog or cat USBs, and preload data on do's and don'ts, vaccines, medicines, and more to amaze your customers. They will later go home and tell their friends and family how your service is one of a kind.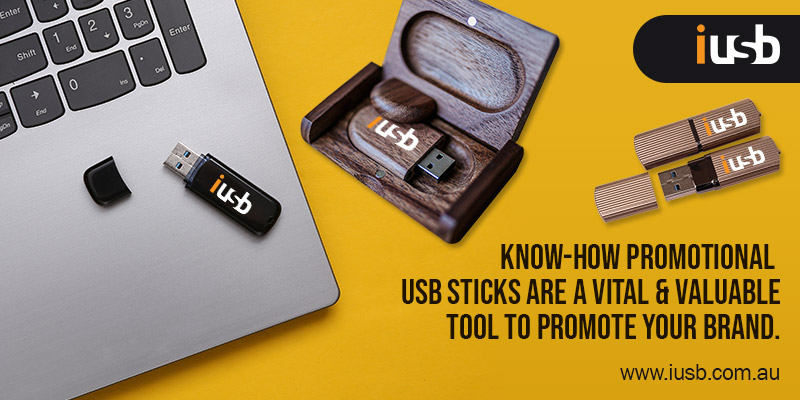 Multi-purpose Tool
Promotional USB sticks are used as many other high-tech things in the industry that an average person doesn't know. Using a custom USB stick, you can lock your computer or use it as an MP3 player in your vehicles and even run portable applications.
If you are a techie person, branded USB sticks are cutting edge, trendy, and the next step in viral marketing for prospective clients. Iusb produces high-quality promotional USB sticks in Australia with first-in-class creative and imaginative ideas that will set you apart from your competitors.
Practical and Useful
Now everyone knows to use a USB; those days of using paper for promotional items are long gone. The specific promotional go-to items are pens and shirts, but shirts don't have a perfect size for all, and people don't like to wear the shirt with the logo on it and its advertising.
Branded USB sticks are another step to acquiring more mileage for your promotional items. Custom USBs are affordable, and customers can use them daily to complete tasks, and it's passed around the office and are super for traveling. So it's better if your promotional items are practical and valuable.
High Productivity Significance
If you have ever attended a trade show, you might have received a stainless steel mug or something more useful. What if you had received a plastic mud? It would be tossed or wasted. Apply the same principle in producing custom USB sticks for your business.
Produce metal USB sticks and make significant productivity with durability and quality; the longer the durability, the lengthier the customer remembers your brand. Contact iUSB for creating your desired shape or size with durability and quality that step up the high perceived value you want everyone to remember.
Serves as a Backup Device
If you are in a rush to a place to get copies made, then the branded USB sticks come in handy just by the quick plug; you can transfer all your documents, photos, and every kind of information from one machine to another with ease.
We all have experienced system crashes without taking any technical support. The plug-and-play technology of branded USB sticks acts as a backup device that lets you quickly and safely transfer documents or pictures. Later, you can appreciate their usefulness.
Thus, it is essential to keep in mind that the effectiveness of promotional USB sticks differs from industry to industry, and the top priority is to remember the target audience.
iUSB produces first-in-class promotional USB sticks in Australia to provide you the publicity to reach your business to new heights. Contact our experienced team to ask any specific questions or get a custom quote.