Home » custom USB »
What are Custom USBs & Where can You Use USB Drives for Business Promotions?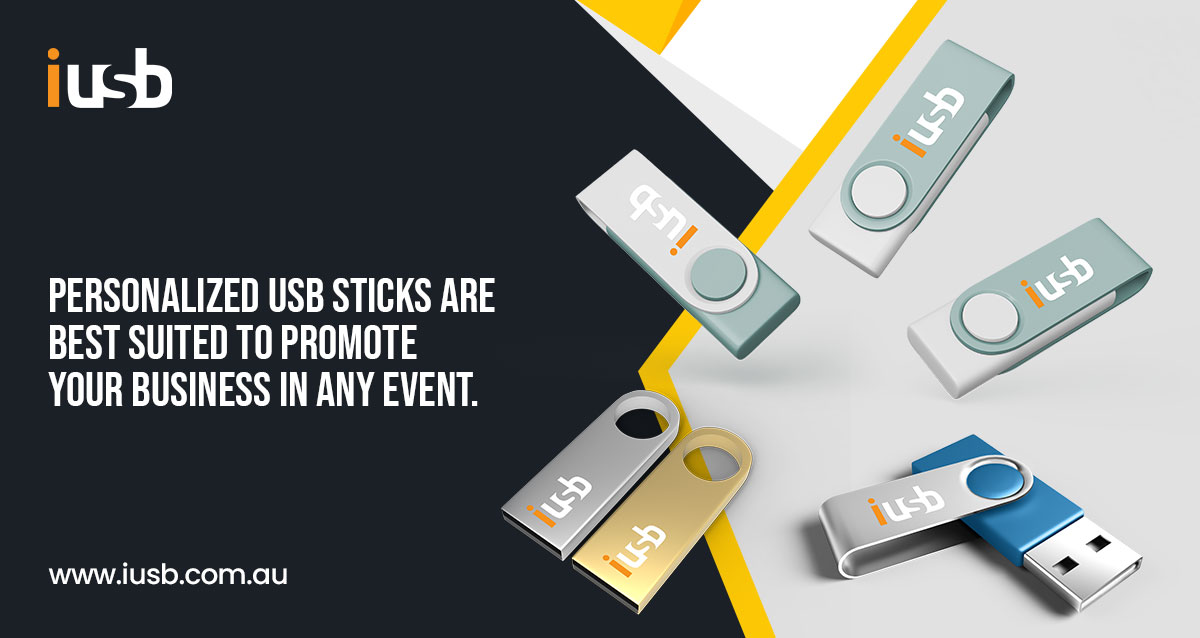 Getting custom USB sticks for personal or business use is always an excellent idea because custom USB drives are used in completing daily tasks and are long-lasting for many years, or people can relive memories or provoke brand awareness, depending on the purpose of the USBs for you or your business.
Personalized USB sticks aren't going to fade away. They are the most reliable format for storing and transferring data. Bulk USB drives are an effective way to distribute files to the audience at events.
Custom printed USBs are the most practical and cost-effective device with portability and durability. IUSB produces custom USB sticks in Australia suitable to promote businesses and customizable products for events and personal use.
What are Custom USB Drives?
A complete form of a USB is a "Universal Serial Bus." It is a small electronic device containing flash memory used to transfer and store the data from electronic devices like computers, printers, digital cameras, laptops, smartphones, and many more.
All personalized USB sticks use a Type-A plug comprised in the drive. A custom USB stick works compared to a Solid State Drive (SSDs) and uses flash memory. Yet, SSDs are not portable and unsuitable for storing data for an extended time.
Custom USB drives are the perfect portable solutions to your data storage requirements. Iusb creates printed USBs with customization, which are great for promotional giveaways, delivering presentations, distributing videos, catalogs, music, documents, and much more.
Various Ways to Use Custom USB Flash Drives for Business Promotions
Use personalized USB sticks to build your brand awareness among people and attract new leads. In this modern era of the digital age, storing and transferring data plays a vital role in everybody's life. Below are some widespread choices with successful and practical strategies to promote your service or products.
Use Custom USBs for Staff Induction Engagement
When employees or students are in the induction program, it can be daunting to understand and observe all the company or institution information.
So why not contact a USB maker to produce bulk USB drives and preload the necessary information you can give to new employees or students. It's the most effective way to access the information whenever they need it.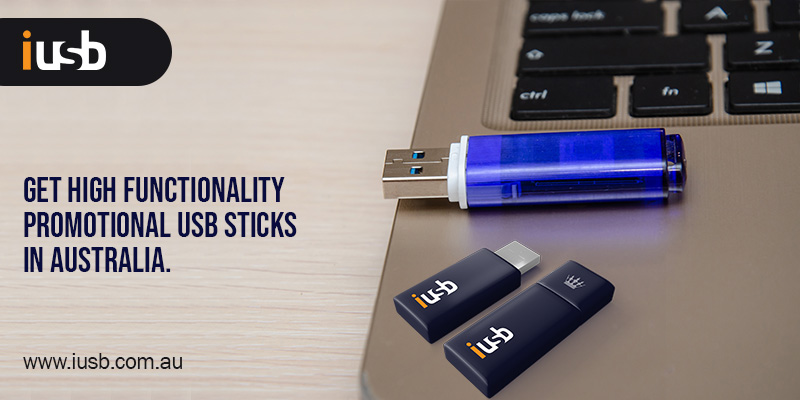 Boost Your Social Media Traffic
Are you finding it challenging to interact with the audience on social media accounts? Let's not worry when you have promotional USB drives. Give away the audience incentives to sign up and participate by offering promotional USB drives for each signup.
When the potential customer's signup, send them a free promotional USB with the company logo and preload information about the products and services. By this, you can boost social media traffic.
Use Printed USBs in Clients' Presentations and Meetings
Do you have an upcoming client presentation or meeting? The best way to let someone know your intended information is by using personalized USB sticks.
Make sure your personalized USB stick is unique with a logo. Clients should feel helpful when you give them a USB with preloaded information. And they can use your USB for any other daily tasks anytime. You can get the client's attention by using personalized USB sticks.
Lecture Classes
Do you have an upcoming lecture with a great deal of information? Possibly you need to show essential details or complicated graphics that people need to look at later when they're back home. Then adopt giving custom USB drives to attendees.
Preload your data in the custom USB drives with your name or website so they can cross-refer who the author is. By this, it will be a huge help if they have missed out on something and need to research later.
Hand Them Out At Expos and Trade Shows
Everyone at an event will be looking for a new creative, and innovative service that they can adapt. You can give away personalized USB sticks with information about your company and add a catalog of your products in PDF format.
An effective way to drive traffic to your booth in an expo, trade show, or event is to stand out from the competitors. Ask the potential customers to signup with your email for weekly or monthly newsletters to let them know they get free personalized USB sticks.
Use Printed USB Drives as Business Cards
Another practical way is to use printed promotional USB's drives as business cards. These are flat styles that are the same size as credit cards. Upload your name, company name, contact details, social media links, website links, and what you're offering in a printed USB drive.
A printed USB looks like a business card with all the necessary information in one compact space they can access anywhere and anytime.
Above are just a few methods to use custom USB sticks to promote your business. Iusb creates high-quality custom USB sticks in Australia, and if you need a suggestion on which USB flash drive will work for your business. Feel free to contact us or send us an email, and we will love to work with you to create USBs as per your needs.