Home » custom USB »
Reasons Why You Should Use Custom Logo USB Drives for Trade Shows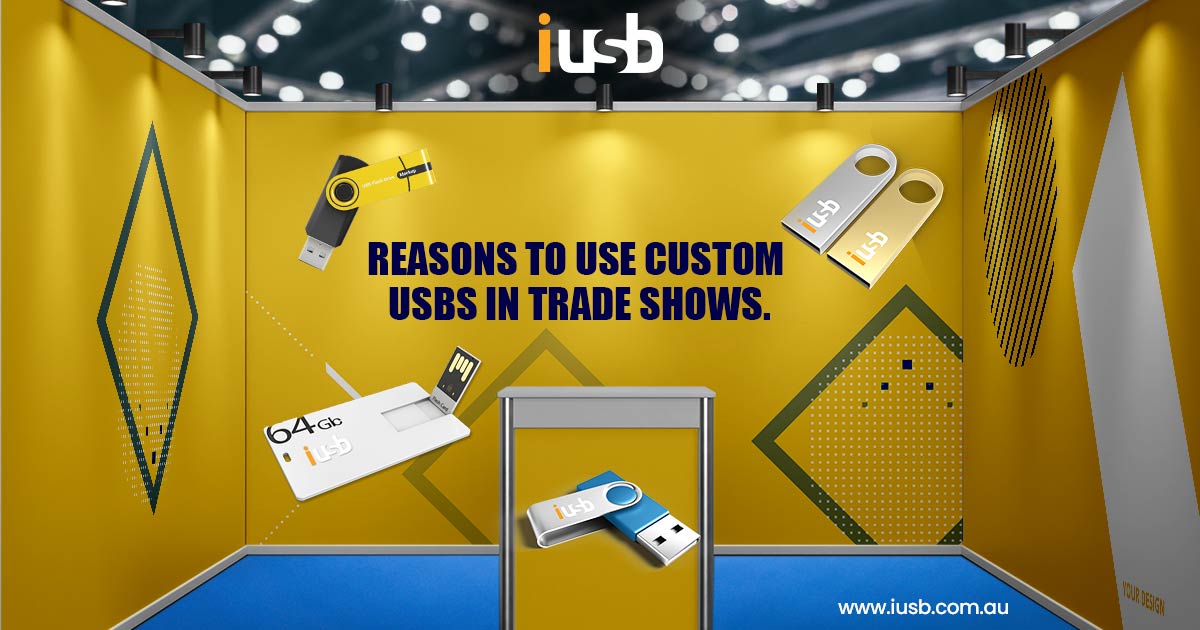 As per popular research, trade shows revenue estimated at $12 billion from business to business (B2B) marketing. At expos and trade shows, thousands of people visit booths each day to learn about new and innovative products, services, technology, and more.
It would be best if your unique booth left a long-lasting impression before, during, and after a visitor, customer, or client visit. But doing this takes a lot of preparation and hard work, but custom USB drive can aid in making a statement about your unique business.
Big trade shows can be fun, existing, and stressful if you don't plan or have a marketing strategy to guide your efforts. To gain more leads, you must have a well-thought marketing strategy for your brand to stand out from the crowd.
A Custom USB stick is an excellent way to promote your brand with unique shapes and sizes. If you order bulk USB drives, there is a wide array of customization such as logo, memory, color, and many more, which is excellent for serving branding needs in any situation.
iUSB produces custom printed USB sticks in Australia that are reliable and can be transported and stored easily in various professional situations. USB sticks with a logo can directly impact the potential customer or clients and provide a solid ROI.
So, let us look at why you choose custom USB drives and the reasons to use custom printed USB sticks in a trade show.
Why Choose Custom USB sticks?
As technological advancement takes over the world, more people invest and integrate with technological solutions and remote working, so people need an easy way to store their files outside their homes and office.
Custom printed USB sticks are an incredibly affordable way to transfer and store files, whether switching between laptops or desktops. Branding a USB stick with a logo furnishes engagement opportunity but keeps you "top of mind" in their day-to-day endeavors.
Create a unique brand experience for customers by affixing your logo and design on everyday items that remind them of your brand. People will do free marketing by sharing it with their friends and family.
Generate leads by distributing promotional USB sticks with logos, including company brochures, sale sheets, and informative presentations to give insight into your business culture with contact information, videos, and informational materials. Create a unique package for delivering customer data that helps your brand image.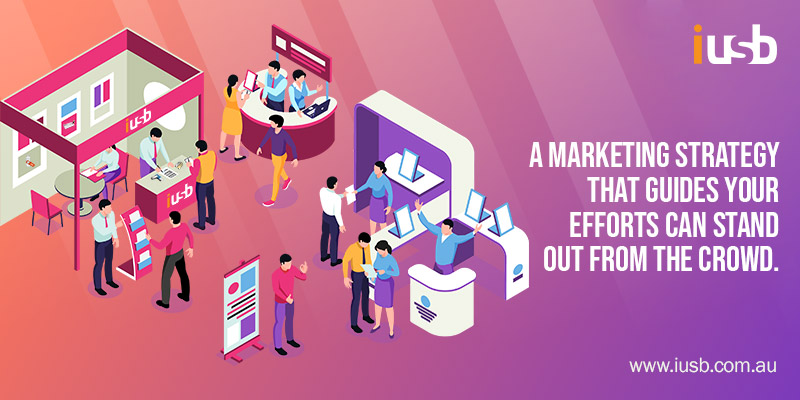 Reasons to Use Custom USB Flash Drives in Trade Shows
If you plan to exhibit your service or product at an expo or trade show, your business will reach a broader audience to connect with potential consumers and generate leads.
Expos and trade shows are getting bigger every year with more business and products to reap the benefits that these events offer. An average trade show has hundreds of exhibitors worldwide with the primary goal of attracting more customers to their unique business.
The attendees in a trade show accumulated heavy and bulk catalogs from several businesses. The catalogs may contain great content, but it takes much space, making them hard to carry around, so incorporate custom USB sticks with your brand's logo with preload information about your company, services, and products.
Most of the time, your catalog is a waste, so make a profound impression by partnering with a reliable bulk USB drive producing company like iUSB to nix the paper catalog and use custom USB drives instead.
Custom USB sticks with a logo have more benefits over a paper catalogs in a big trade show or an event, including:
Custom printed USB sticks are portable, lightweight, and small making them easy for trade show visitors to take home and look up when free.
Businesses use bulk USB drives to deliver content to a broader audience by preloading information in USBs so customers will later contact them to enquire more about their products and services after a trade show.
Custom USB drives are effortless to find information in a digital format like PDF files, and they can easily search for specific information by just entering a keyword. USBs are very beneficial when a company has hundreds of product pages.
For any business, it's cheaper and easier to transport bulk USB drives from one place to their trade show location than paper catalogs that are heavy and acquire more space.
Custom printed USB sticks contain PDF files, PowerPoint presentations, videos, animations, and more which is beneficial to increase customer interest in the unique service and products.
At iUSB, we offer a wide range of custom USB drives, USB sticks with logo printing, bulk USB drives, and promotional USBs in Australia for your business, trade show, expo, or special event. Choose from our various template designs and create a new design entirely on your own with unique options of materials, colors, shapes, sizes, and more.
Talk to our friendly team of UBS experts to help your business needs and prepare for your next expo or trade show.