Home » promotional USBs »
USB Drives – Do They Give Me a Business Advantage?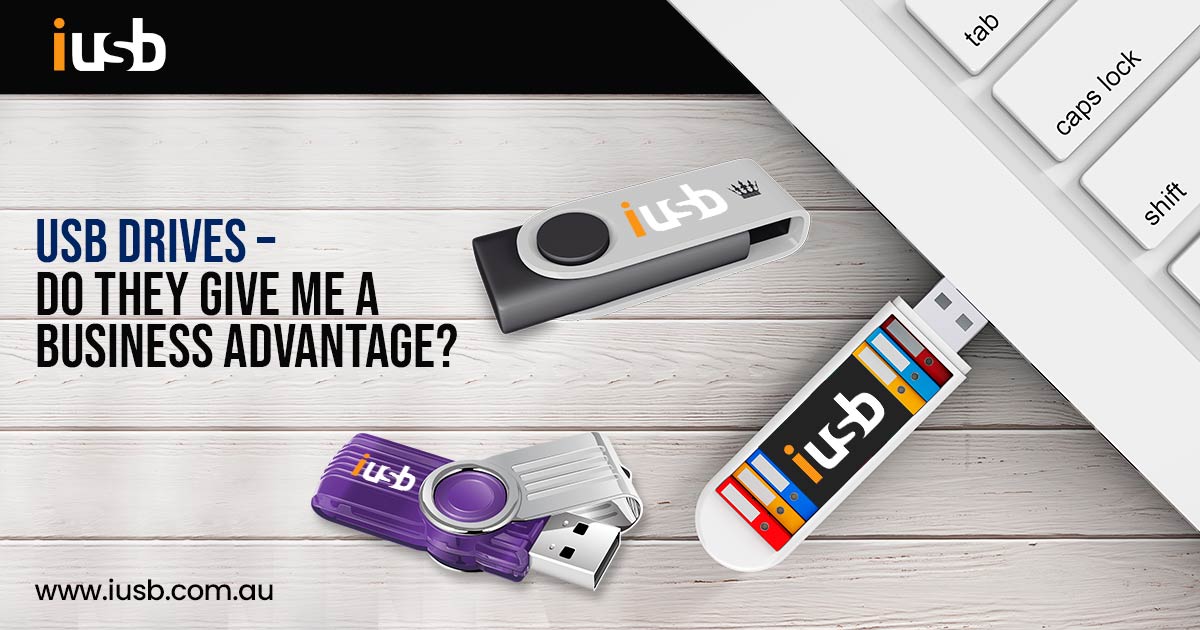 Who doesn't like a free gift? Whether it be a souvenir at a conference or a goody bag at the end of a marathon, gifts are always received with excitement and anticipation. This thrill is multiplied when we receive a gift that is both aesthetic and useful in our daily lives. One such giveaway that is a big hit with everyone is promotional USB drives.
USB or flash drives are external storage devices that are used for storing, transferring, and sharing files. If you are looking at ways to promote your business with customers and partners in a way that is meaningful for them, then custom flash drives should be your top choice. But don't just take our word on this, read on to see why.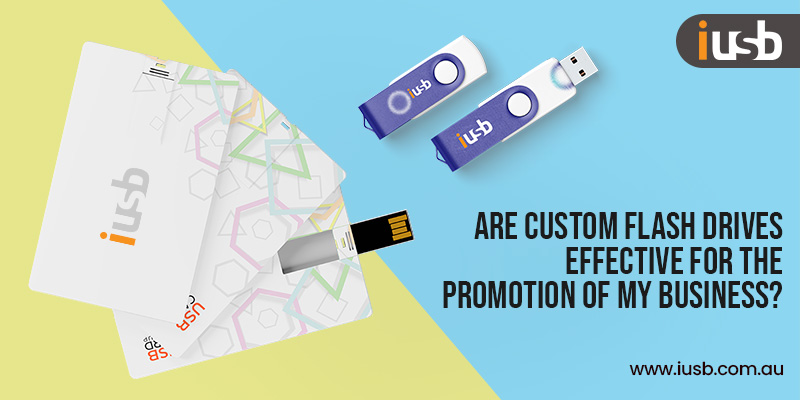 Are Custom Flash Drives Effective for the Promotion of My Business?
The answer is a resounding yes! Promotional USB drives are very versatile as giveaways. They make for a great gift for your employees, a souvenir for your business partners, or a free goody for your existing and potential customers. Here are a few reasons that make personalised USB packaging a great marketing tool.
USB drives are still a very popular medium for storing and sharing files, despite the increase in the use of the cloud. They can work without the internet and can be used to store all formats of files such as documents, audio, video, etc.
Custom flash drives are very convenient to use. They are handy and are small enough to be carried everywhere easily. This also makes it ideal for carrying in big numbers for gifting at events and conferences.
This easy accessibility ensures that your customers carry the imprint USB drives with them which gives your brand even more visibility. The more creative you are with the design of your custom USB drives, the more they will get noticed and drive conversation around your brand.
Custom USB packaging comes at a relatively low cost. For this reason, USB drives are highly cost-effective as a marketing strategy. Because of their use and visibility, the return on investment from using flash drives as promotional tools can be very high.
There are a variety of customization options that are possible while designing custom flash drives. Printed USB drives can carry your business logo, website, and other compact details. This becomes a moving advertisement for your business. Other than simple printed USB drives, you can also opt for different shapes and sizes to reflect the personality of your brand.
You can also customize the material you use for the custom USB packaging. You can choose plastic, wood, bamboo, etc. This enables you to style the flash drive as different items like key chains, lanyards, business cards, etc. So, a custom USB drive can become an attractive, multi-purpose gift item.
With custom flash drives, you can take the marketing strategy one step ahead. Adding promotional files to the USB drive before you gift them is a clever use of these storage sticks. The moment your customers open the flash drive they will be able to see your flyer, logo, contact information, etc. This is especially helpful in converting potential customers who may not have wanted to commit immediately. Instead of an "out of sight, out of mind" situation, you use a strategy where the customers come across information about your business well after the event is wrapped up.
How to Use Custom USB Drives to Promote my Business?
Now that we have seen enough and more reasons for choosing custom flash drives as promotional tools for your business we go to the next step of designing them. Here are a few things to keep in mind to extract the most out of promotional USB drives as a marketing tool.
Opt for a good-quality USB drive for customization. They don't cost much and will reflect positively on the quality of your brand too. By the same token, it is better to go for capacities of at least 4 or 8 GB – anything less than this may not be very useful for your customers and clients.
Be as creative with the custom USB drives as your budget will allow. You can play around with the material, shape, and color of the pen drive. These should be uniquely representative of your brand and should also stand out visually. This allows for conversation points and helps in spreading the word about your business.
Design attractive, eye-catching flyers with quick information regarding your business. These can be added to the custom USB drives so that your customers carry home your brand in a way that ensures that they see it again.
Flash Those Custom Flash Drives!
Custom USB drives are a great way to promote your business and they give you a huge advantage in terms of cost and effectiveness. There are many ways to creatively customize USB drives to reflect your brand. Our team at iUSB, Australia has mastered the cycle of design to delivery of custom USB drives.
Our design team has the expertise to offer a vast range of customizations on USB drives. We also offer small runs in case your need is for a smaller number so you don't get saddled with extra pieces. An important aspect of our services is the quick turnaround time on orders along with free delivery options. USB drives are the perfect solution for increasing your brand awareness and sales!