Home » custom USB »
A Complete Guide on How to Design Custom Flash Drives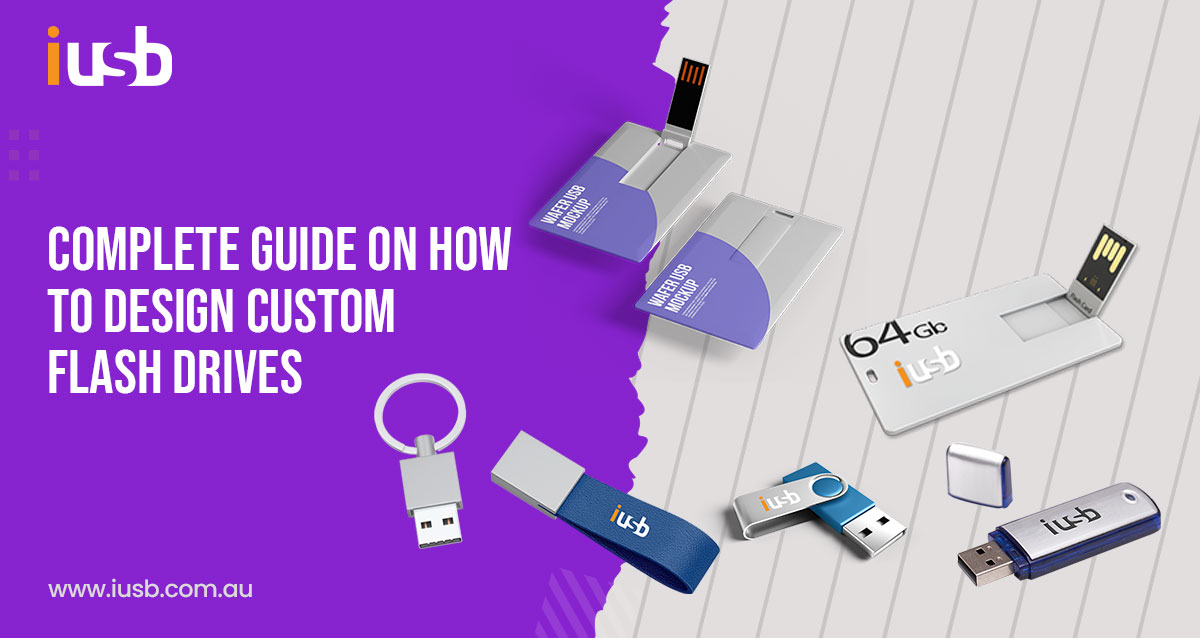 Since the USB flash drives introduced the world to a revolutionary way to store and share crucial data in a highly compact and sleek form factor, their market values have been growing steadily.
Custom USB drives are the best promotional, corporate, and marketing product. A Promotional flash drive comes in more than a handy size, it's an effective way to be noticed and remembered. Custom USB drives are a great way to carry information and increase your organization's exposure. Why settle for a plain, boring calendar or pen when you can have something personal.
This guide will teach you everything you need to know about designing your own custom flash drives.
Usage of Custom USB Drives
Now that we have established that Custom Flash Drives can revolutionize your marketing game, let us look at their versatile usage:
Promotional events – Along with the regular package of merchandise, be sure to include a flash drive with your logo printed on it. Most of the items will be used for a while and forgotten about. However, the flash drives will undergo an extensive usage for at least a few years before it is passed on to someone else who has now seen your logo and is familiar with your brand.
Giveaways – Giving away Custom USB drives with the company logo printed on them is a win situation for both the company and its recipients. While the recipients enjoy using their device to share information among their friends and colleagues, the brand is getting its awareness.
Student/employee onboarding or appreciation – While research shows that more than 50% of consumers possess Custom Flash Drives, they can be a perfect token of appreciation for your employees and a unique and functional piece of merchandise in your onboarding kits.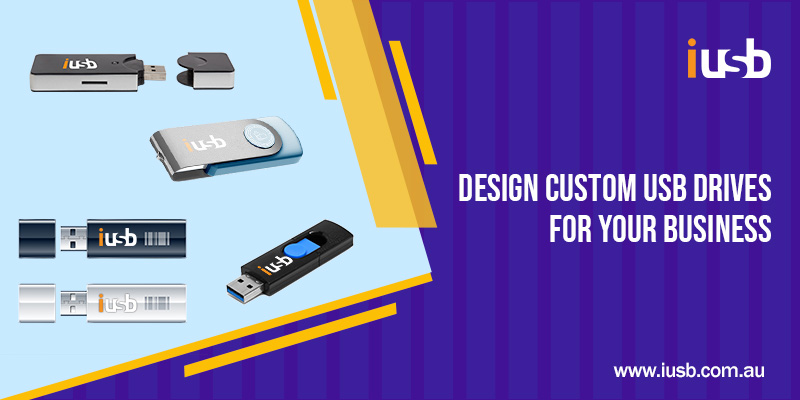 Are Custom flash drives the right fit for your business?
It is essential for you to figure out the purpose of your business and your budget before promoting your company using Custom USB drives. Since USB drives are most used for the transfer and storage of data, they are more likely to be used by businesses that frequently have such requirements. Some of such businesses are:
Vehicle Dealerships
Photographers/Videographers
Financial Advisors
Entrepreneurs and Freelancers
Fortune 500 companies
Irrespective of the size and type of the business, most people will require a USB flash drive at some point in their careers. Using Custom Flash Drives with your brand logo printed on them will help you publicize your brand name in their internal and external circles and increase the number of prospective customers for your business.
How to design Custom USB drives for your business
The first step towards getting Custom USB drives designed for your business is coming up with the perfect logo or pattern that needs to be printed. Once you finalize the logo in the correct size, along with the design elements or other information that needs to be printed, send it to us at IUSB and we will have you covered. Keep in mind that the information or design elements to be printed on the drive must be permanent or at least stand unchanged for a minimum period of 2-3 years. If certain aspects of your company are likely going to change soon, you can either skip that information or choose not to mention it in detail.
Here are few things that you must keep in mind before you place your order for Bulk USB Drives to promote your brand-
Design-
Always make sure that the design of your logo and the colour of the background are complimentary. USB drives usually have two surfaces, one on each side, that can be imprinted. Make sure the design elements are sized proportionally and the information printed is easily legible even to color blind consumers. Your logo must make an impression within the first 90 seconds of viewing. This first impression will paint an image of your brand in the consumer's subconscious mind. Based on the design their opinions and judgements about your brand will be formed.
Memory Size-
Choose the size of memory wisely depending on the type of business you run and the kind of requirements your target audience might have.
Type of USB flash drive-
The type of flash drive you choose to advertise through must be influenced solely by the type of business you are in. You can choose from Wallet cards, that are compact and can fit into people's wallets quite elegantly to spin drives, key USBs, wooden USBs, pen USBs, gem USBs, micro flip drives & many styles of USB drives. At IUSB, we can assist you in choosing the right type of USB flash drive for your business.
Design your USBs from the best
IUSB has been standing out for its high-quality work and the hassle-free step by step processes offered to customers. It is a no brainer to choose IUSB for the precision and accuracy with Custom USB's Australia can offer. Get started with your marketing campaign by submitting your design to us.
Don't worry if you are unsure about it, our in-house design team has your back. Once the design is finalized choose the form factor that will suit your business the best, send us the files you'd want preloaded (if required) and get your Custom Flash drives delivered to your doorstep in no time. You can also choose to receive a sample before ordering in bulk, to get a taste of the quality of our work.
Choose the best-in-class Custom USB, Australia will ever have, delivered at your doorstep!