Home » custom USB »
The Complete Guide to Labeling and Categorizing USB Drives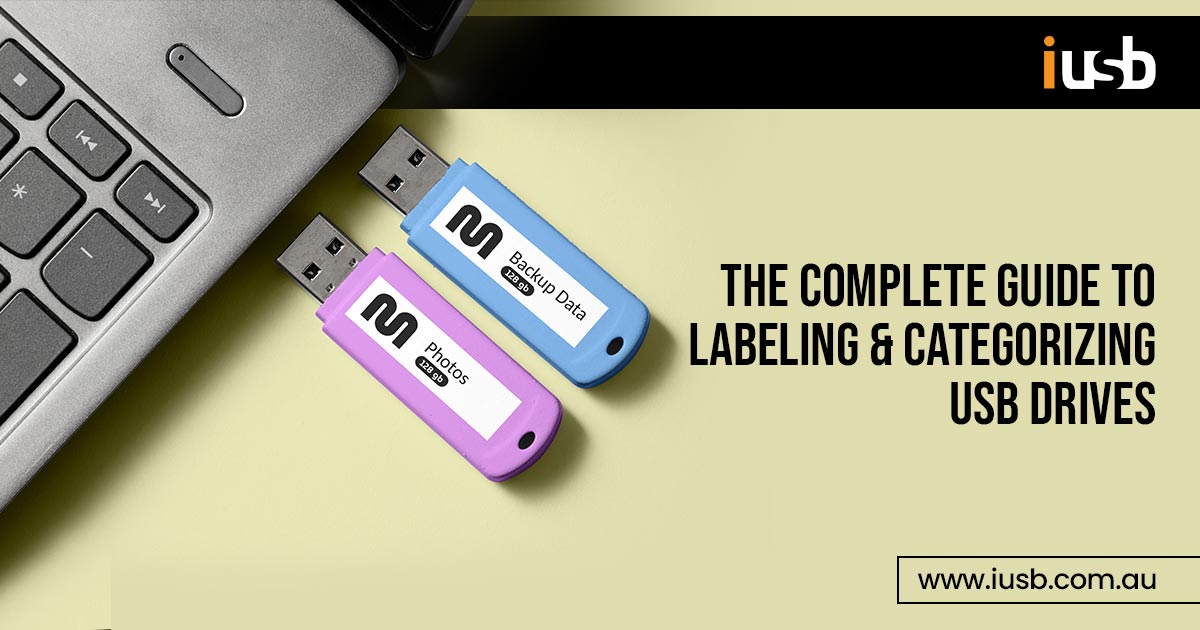 Looking at a drawer full of USB drives wondering which one has the document you need urgently? They all look similar with nothing telling apart the ones with music files from the ones with important work documents. Don't worry, we've got you covered. In this blog, we list down useful tips on how you can label and categorize your vast collection of custom USBs.
USB drives are portable devices that can be used for storing and sharing files. They are compact and light and can be carried around everywhere. They have a universal interface, making them compatible with all computers and laptops. This is also why custom USBs make for great marketing products and promotional USBs are a popular giveaway at business meets and events. But, since USB drives are all similar in style and shape, it can be difficult to differentiate between them. The following tips will make your life much simpler and more organized.
How to Label USB Drives?
Here are a few simple and practical ways to label your collection of USB drives so you can identify them easily: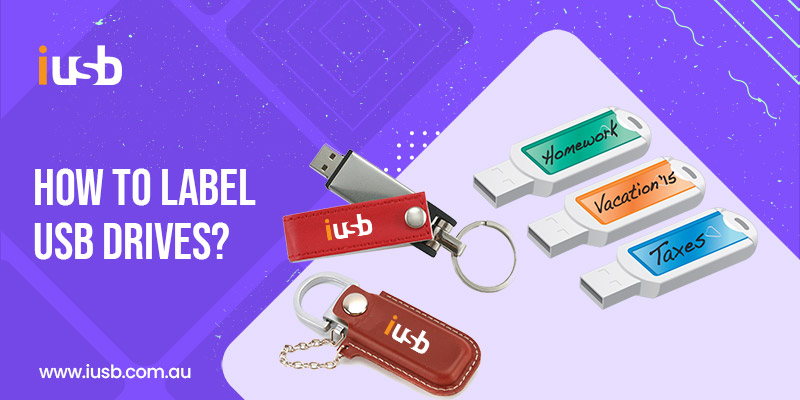 Sticker labels – One of the simplest ways of labeling your custom USBs is to use blank self-adhesive labels. These can be printed or written on to indicate the contents of the USB drives. Care must be taken to stick the label on the part of the USB stick so that it won't affect the performance of the USB drive. Choosing good-quality stickers will ensure that the labels don't come off over time or when you carry the USB drives around.
USB drive tags – Sometimes, promotional USBs are made of materials that are not conducive to labels being stuck on them. In this case, attachable tags are a good option. You can label the tag and attach it to the USB stick using a loop. If you format the USB drive and use it for a different purpose, you can remove the tag and attach a new one.
Marker pen – Another way of labeling your custom USBs would be to write on them with a permanent marker. Using a permanent marker will ensure that the label does not get erased. Make sure to use the marker only on the body of the USB stick and not on the interface part as this can affect the performance of the storage device.
Digital label – Other than external labeling, it is a good idea to internally label the USB stick too. This way as soon as you plug in the USB drive you will know which one it is. You can do this by plugging in the USB stick. Once it loads, the drive will show up in your file browser. Right-click on the drive and choose the option "Rename". On the rename text box, type in a descriptive but compact name. Now, each time you plug in this USB stick, it will appear by this name on your file browser. You can go a step further and have an index file on the top when you open the USB drive. This can contain information on what the drive contains.
How to Categorize Custom USBs?
There is high popularity of custom USBs and printed USBs in Australia. USB drives are used for storing all types of files – documents, movies, music, recipes, etc. An effective way to avoid confusion is to organize these custom USBs into categories. Here, are a few useful ways of categorizing your USB drives:
Color – You can categorize your collection by color. For example, you can use red-colored USB drives for music, blue-colored ones for work documents, etc. This will make identification easy and quick and will make your USB stick collection colorful and exciting.
Style and shape – For marketing, many companies use custom USBs in Australia. These are customized into different styles, shapes, and colors to reflect the brand. This is also a great method to use for categorization. For example – you can use instrument-shaped USB drives for storing music files, key-shaped USB sticks for your work documents, etc. This will not only create clear categorization but will also make your collection of custom USBs fun and varied.
Place of storage – This is a unique way to categorize your USB drives. You can store the USB sticks in the place of relevance. This will ensure you are not hunting around for the USB stick you need. For example, you can keep all the USB sticks containing music near your music console, the ones with recipes can be kept in a box in the kitchen, etc.
Conclusion
USB drives are very handy and promotional USBs can be stylish too. This combination of utility and style drives up the popularity of custom USBs in Australia. Using the tips given above you can organize your collection of USB drives so you can pick out the one you need easily.
If you are planning to place an order for promotional USBs or bulk USBs in Australia, iusb is the company for you. We offer the best range of USB drives at the best rates. We deliver bulk USBs in Australia within 48 hours which is one of the fastest turnaround times in the industry. We also do short runs of custom USBs in Australia which saves you money and avoids wastage. Our clients have thousands of custom USB styles to choose from, making us a popular choice for the design and production of promotional USBs.