Home » custom USB »
Enhance your Brand Recognition with Custom USB Boxes & Packaging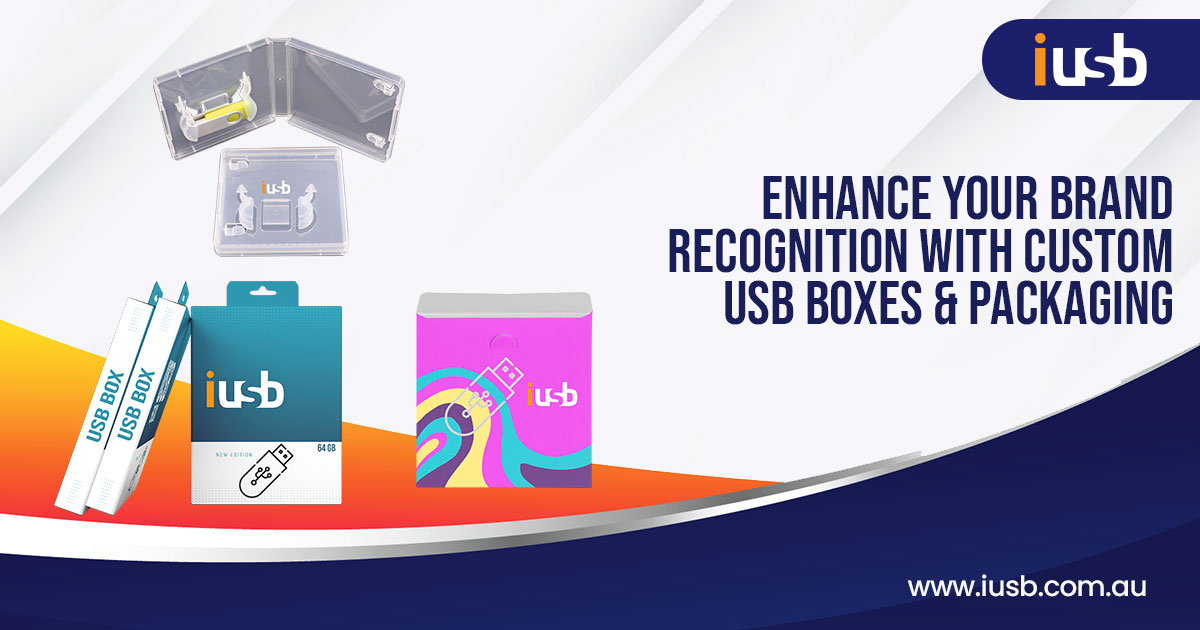 A brand stands out especially for its unique parameters amid a bombardment of advertisements and promotions. In today's highly competitive market, the priorities of customers have changed. When it comes to your brand recognition, packaging is key. Effective packaging turns your customers into loyal fans, attracting new customers along the way.
USB drives, or flash drives, are used for both personal and business purposes. They not only help to prevent data loss from internal hard drive crashes, but also can improve productivity with faster speeds and quick transfer of data between computers. Having custom USB boxes ensures that your company is well represented when placed in a company's board room or in a consumer's office – allowing the receiver to remember your brand.
Many businesses have started focusing on USB packaging as they act as an effective marketing tool. Nowadays, it is not just the pen drive that you use that is important, its packaging is vital as well.
Let us have a look at why packaging is necessary for USBs and how you can enhance your brand image using custom USB boxes.
Why custom USB packaging?
Custom USBs when designed uniquely add value to the brand giving a huge impact on brands' perception. Earlier packaging was all about just cardboard and tape. As the saying goes "Good packaging protects your product, great packaging boosts your brand".
Custom USB and its packaging make your product stand out highlighting its value in the eyes of the customers.
The packaging of Custom USB products is given as much importance as the product itself.
Customers get enthralled with aesthetically pleasing boxes and packaging thereby helping them remember your brand.
Customized USBs have become one of the most widely used marketing techniques wherein you strikingly present your product and potentially lead to new customers.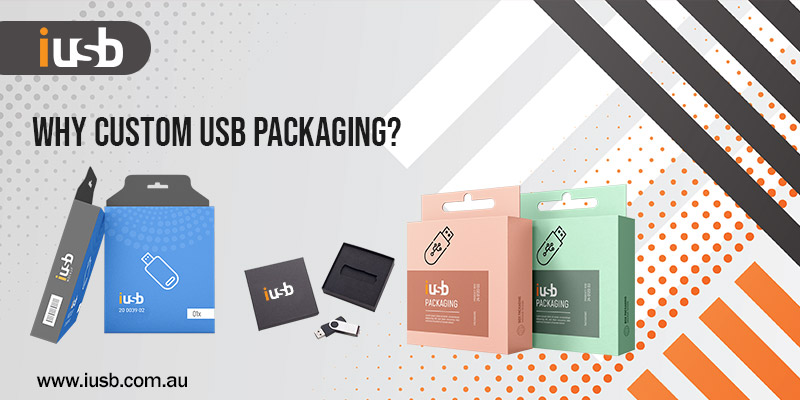 How to enhance your brand recognition with custom USB boxes & packaging
There are several parameters to be kept in mind to increase your brand awareness with custom boxes and packaging:
Effective display –
Every person in this world is attracted to beauty and appearance. Displaying the custom USBs with appealing boxes and packaging will spark interest in eyes of your customers.
Quality-
People always are drawn to perfection, preciseness, and elegant packaging of a product. The brands that give importance to high-quality packaging increase reliability, stability, and loyal sales of their product.
Marketing-
Generating more engagements by utilizing innovative marketing ideas according to the trend augments the brand's awareness. The latest marketing trend is with influencers presenting amazing unboxing snaps and videos of these custom USBs kindling the curiosity of the followers and engaging them with the brand.
Safety-
Custom USBs with sturdy cases after their roller-coaster ride during shipping, transits, and delivery will provide a significant amount of protection to the products. Even if the box is corrugated the product inside should always remain safe. Solid packaging upholds the safety feature of the brand.
Brand Consistency-
Maintaining brand consistency with customized USBs and their cases with premium touch and feel creates long-term identification and easy recognition. This increases loyalty and grabs new customers.
Eco-friendly and Reusable-
The purpose of custom USB cases is not just to be unpacked and disposed of; they must be reusable as well. This salient feature upholds value for money and is environment friendly.
Brand Loyalty-
Custom USB boxes and packaging help build brand loyalty by making your products more memorable than others on the market. They can create a lasting impression on consumers that will keep them coming back for more after they've purchased their first product from your company.
New Customers-
Custom USB boxes can help you gain new customers by facilitating potential clients to identify your company and products. Whether they're using the custom box at home or carrying it around in their pocket or purse, they'll be reminded of what they love about your brand.
Creating customized and compatible USBs with trendy packaging enhances the brand's recognition by attracting customers.
Your preferred Gifting choice-iUSB
The way a USB product is packaged speaks a lot about the company and the brand. The key factor is creating a positive impact through prior planning and testing.
Add an eye-catching design to your custom USBs with iUSB's boxes & packaging. iUSB is expertise in providing standard, matt, gloss, and recycled finishes to suit all types of customized pen drives right from easy-to-attach key chains, and personalized pens to individualized wooden devices. Our unique packaging can enhance promotional material and make your customized USB stick stand out from the rest.
iUSB is one of the leading USB packaging suppliers in Australia. We are specialized in offering printed USB Sticks that can be customized with required brand logos, messages, and color options. iUSB also provides you with exclusive custom USB gift ideas for every occasion.
Create custom USB packaging for your brand from iUSB and be rewarded by the sight of your brand getting its recognition distinctly!