Home » promotional USBs »
Learn how to Build Your Business Using Promotional USB sticks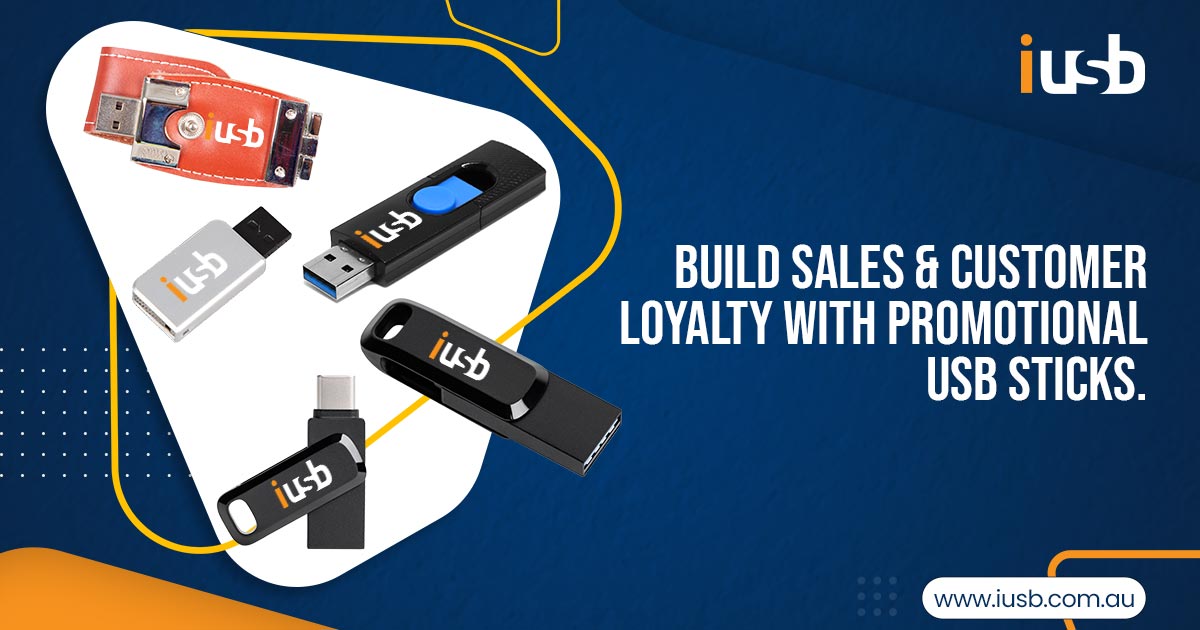 Whether you are an owner of any business in various sectors, you regularly face challenges around finding new prospects, engaging potential customers, and generating new leads. So many business owners rely on technology to pivot quickly and gain brand awareness to their targetted customers.
It's essential in the modern 21st century to integrate your business online with a strong marketing strategy that allows you to engage your target audience in memorable and unique ways. Another way to build your business is using promotional USB sticks.
If you are running a more conventional business such as wealth management and financial planning, or an entrepreneur like a photography and architecture business, use promotional USB flash drives with preloaded data and distribute them to your targetted audience.
Engage your customers through branded promotional items like USB drives, which employ more with customers than online marketing. Practice incentive marketing through promotional USB drives with offline and online marketing to generate leads and increase overall brand presence and awareness.
In this modern age of technology-driven work, USB ports are here to stay in computers and laptops for years. Fret not. With USB 3.0, printed promotional USBs are obsolete due to their improving standards, providing more rapid data transfer and backward compatibility.
Here are some methods to use promotional USB sticks for building your business:
Boost brand awareness
If you need to advertise your logo and company name, use a promotional USB flash drive to increase brand awareness. Give away promotional USB drives at an event like an expo, trade show, or corporate event to potential customers, which makes them remember your brand, services, and products you offer.
Build customer relationship
Always prioritize customers to earn their trust and loyalty, which helps grow your business for a long time. And offering printed promotional USBs to potential buyers is a great way to build relationships over a long time.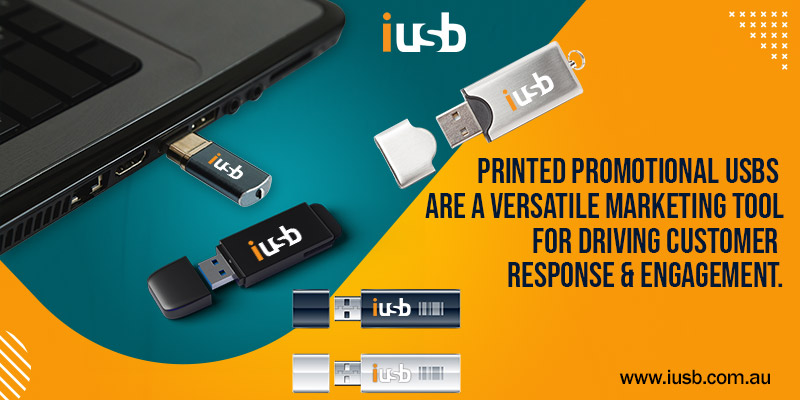 Increase leads and sales
Most people who keep a laptop or any device handy can access your USB and have the information readily. In your preloaded USBs, include your contact information and offers for products and services, which can quickly increase sales and lead opportunities.
Save time and money
Choosing other promotional items to increase your brand awareness would cost more, making promotional USB sticks affordable.  Always choose a cost-effective marketing tool that is relatively inexpensive to produce, and your targetted customers need to use it every day.
iUSB creates promotional USB sticks in Australia for any shape and design with a fast turnaround time. Get unique promotional USB stick packing and accessories at reasonable rates.
Load promotional data onto the flash drives
Load your business or service data onto printed promotional USBs before you hand them out to prospects. When the customers plug-in in, they will see your products and offers, which can convert them to sales.
Promotional USB drives are ideal for storing data for pictures, documents, and more, and with a printed logo lets people remember your company and will not get thrown in the trash. iUSB is a promotional USB stick company in Australia that creates unique shapes and designs to make your printed promotional USBs more unique.
Know when to hand-printed promotional USBs out
Hand out in events like expos, trade shows, and corporate events you are taking part in where you will come across new potential customers.
Preload data on your custom USB sticks and give a sneak peek at your new products and services you have to offer, and keep them curious.
Give away to employees, students, and special events; when you are giving a presentation at the meeting, put a copy of your presentation on promotional USB drives and hand it out to attendees, which they can look up later.
If your locality or town has an event, promotional USB flash drives are ideal for giving some in a gift basket with other goodies, increasing brand building.
These are some ideas to help promote your brand or business competently. Make use of printed promotional USBs and change your marketing strategy, and incorporate promotional USB sticks as your promotional gift.
iUSB, a promotional USB sticks connoisseur in Australia, provides high-quality customized USB drives for businesses and people at affordable rates with a fast turnaround time delivered all around Australia.