Home » custom USB »
Affordable Storage Solutions: Cheap USB Sticks to Fit Your Budget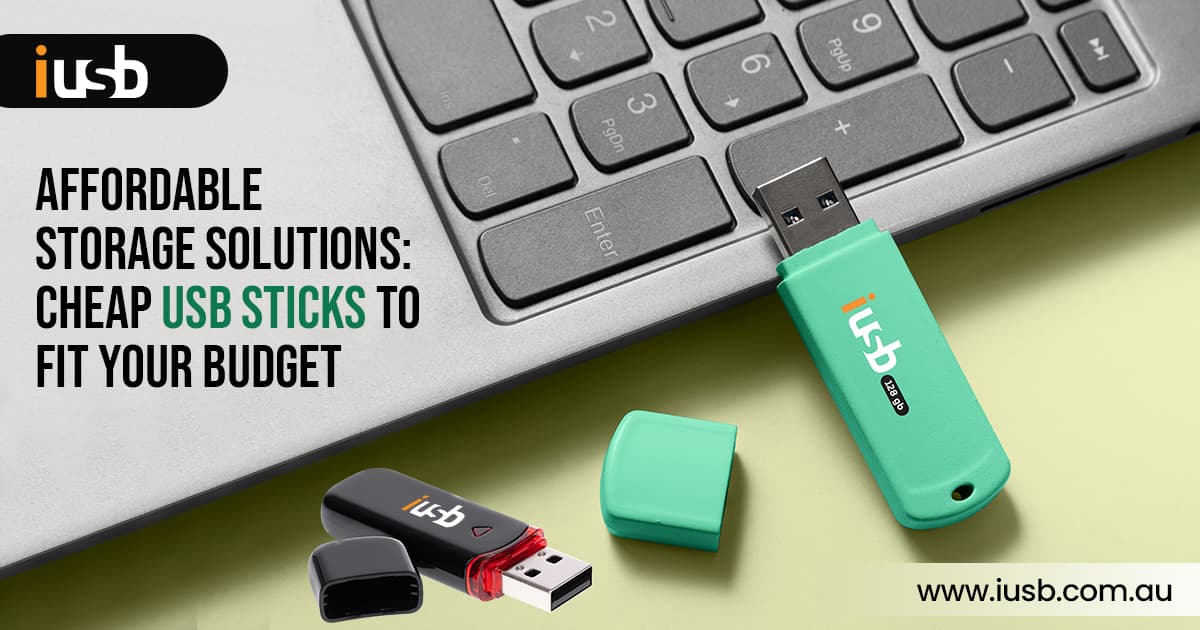 Are you searching for a cost-effective method to store your files? Or just an effective way to transfer your documents from your laptop to desktop? Well, you do not have to jump into hard disks that costs hundreds of dollars.
People nowadays are habituated to take 1000s of photos and videos when everything has gone digital. There is also an increased need of storage option when your mobile data storage gets exhausted. It is also surprising that google cloud storage also comes with a limit. Most of the cloud platforms offer data packages which costs exorbitantly high.
The only affordable and customisable storage device is a USB device. They are indeed a very legacy storage material but are often a neglected device. USBs are pocket friendly, convenient and offer a considerable amount of data capacity. They come with vast price ranges according to your requirements. That's not all. These USB sticks bring a lot of benefits to the table. Let us check out why they are the most preferred option:
USB Sticks are Storage Efficient
We all know how USBs are the most effective storage material. Whether it is for personal or business use, these devices are worth investing. Being highly compact, storage friendly and easy to handle, USBs are definitely a way to go.
You can get a branded USB stick for as minimal storage as 4 GB to 256 GB. It makes a perfect option to store for myriad purposes such as photos, videos, documents or even software programs. And that's not all. They also make an ideal choice to keep backups of vital documents in case your laptop burns down or is attacked by a virus.
USBs are your Travel Buddies
USB sticks are small enough to carry in your pocket or purse, making them an easy option if you are on the move and need to take something along with you. They also don't require any power supply or internet connection to work, making them reliable travel companions that can store your photos, documents, music and other files wherever you go.
If you're looking for economical storage solutions for your next vacation or business trip then look no further than these affordable USB sticks.
USB Drives Make a Great Customisable Gift Option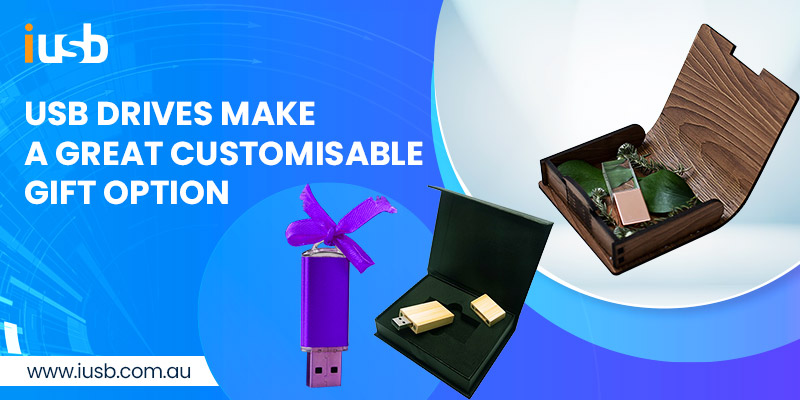 You can personalise the USB sticks with your own design, logo or message. This makes them an ideal corporate gift for clients, employees, suppliers and partners. Custom USB drives can be branded with your logo and message, making them ideal promotional items for businesses and organisations. You can add other features such as security lock software and password protection so that only authorised users can access data stored on the USB stick.
It's also a great way to increase customer loyalty and show that you care about them as individuals and not just customers or clients.
USBs Come with Variety and Versatility
When Nokia pocket friendly phones came to market, they were the most popular and loved cell phones across the world. Then arrived the tiny blackberry phones with updated features. Smart phones revolutionised the entire cell phone industry with its novel holistic options.
Now this theory suggests that digital devices can sometimes take a hit when a new one arrives in the market. But there are few devices that cannot beat this paradigm of change. One such classic example are USBs.
USB devices are there in digital market for quite some time and have not been overpowered until now. The simple reason being their versatile and variety of usage options.
Easy to Use and Convenient
They are small enough to fit on your key ring or in your pocket — which means they can easily travel with you wherever you go. They run on low power and do not require external power sources like SD cards do. This makes them ideal for use in handheld devices like smartphones and tablets that have limited battery life and need to be charged regularly anyway. You can use them with any computer without needing any additional software; just plug them into an available USB port and drag files onto them using Windows Explorer or macOS Finder (on Macs). As a result, these promotional USB drives are the most ease to use storage device available.
Conclusion
At iUSB, we cater to every customer's needs and budget by designing the most unique and distinctive types. We have a wide range of exotic options ranging from simple USB designs to the most complex ones. We also have vast choices of materials available such as wood engraved USBs to pen shaped USBs. You can also customise according to your design and type. We offer customization options depending on your needs, including drives in various sizes and storage capacities.
Whether you're looking for a promotional USB for your brand or just want to keep your memories on hand, our affordable USB sticks provide added value with the best quality digital storage. Check out our website for more details.